Singapore-headquartered startup company Next Gen Foods continues to expand by bolstering in-house expertise and growing its TiNDLE product portfolio for foodservice operators. Launched in 2021, the plant-based chicken brand's restaurant footprint now extends to more than 1,500 locations spanning the globe from Singapore and the United Kingdom, to Germany, the United States and beyond.
Initially, TiNDLE introduced its flagship raw product for restaurant applications that could be molded and easily modifiable to facilitate chef creations. Further development entails a wider breadth of convenient pre-breaded frozen faux chicken patties, nuggets and recently debuted tenders using 3D scanning and printing technology.
The tenders can be ready to serve as main and side dishes in less than five minutes, and are simple to use for operators. They can go from freezer to fryer, and are coated with a special crispy batter, which seals in the juicy texture and provides a satisfying crunch with every bite.
The company's product expansion comes in tandem with its recent decision to create a new in-house arm for foodservice business development led by industry veteran Jared Umsted. Prior to joining TiNDLE as senior vice president of foodservice, he served in similar roles at Daring, Impossible Foods and Ronnoco Coffee, and most recently was the senior vice president of sales at Elohi Strategic Advisors. During his time at Elohi, Umsted managed the relationship with TiNDLE and had a direct part in their continued success in the foodservice market.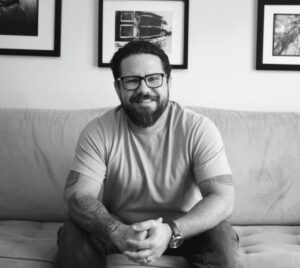 "The quality, versatility and scalability of the offerings is unprecedented in the plant-based industry and one of the reasons that drove me to joining TiNDLE in-house," said Umsted. "The adoption of new and cutting-edge technology at Next Gen,  while simultaneously adapting to the growing and shifting demands from consumers, sets us up well for competing at a global scale in the plant-based industry."
Umsted will oversee TiNDLE's US foodservice sales, strategic partnerships and the management of ongoing and prospective distributor and trade relationships.
"Jared's deep bench of expertise in the plant-based industry will allow us to tackle new areas of expansion in foodservice and will further guide our plans as we consider launching in retail," said Andre Menezes, co-founder and chief executive officer of Next Gen Foods. "We are committed to growing our range of product offerings across the brand while meeting consumer needs as we move away from reliance on animal agriculture in the food system."