The Norwegian Seafood Council (NRC) launched a three-week long Sea Change sustainability campaign in the United Kingdom on June 11. The pilot project quite unlike any other activity it has undertaken, according to Anette Grшttland Zimowski, head of the NRC's international public relations department.
The location is Letchworth Garden City, the first garden city in England, about 45 miles from London with approximately 20,000 inhabitants. The choice of this small inland town may seem an odd one for a seafood campaign, but the NRC believes it is the perfect base to create waves for seafood in the future of food debate.
"Letchworth is a typical English town with a strong community spirit and green heritage. We wouldn't be able to pull off this project on a major scale, but we can make a big splash in a small pond. We know that Brits generally only eat about half of the recommended amount of seafood, and Letchworth will be no exception. The town is also twinned with Kristiansand in Norway, which adds that extra connection to Norway," said Zimowski.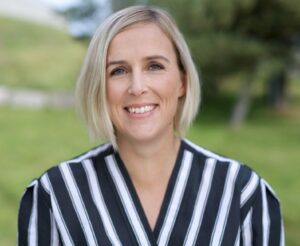 Seafood Invisible in Sustainable Debate
"Throughout the campaign we will run a wide array of activities in this area. By sharing knowledge, enthusiasm and inspiration, we will spread the word about sustainable seafood being not only good for your health, but also for the planet," added the public relations leader.
Although the campaign's main activities are in Letchworth, Zimowski hopes that the Sea Change messaging will spread far beyond the borders of Hertfordshire.
"The local activities are only part of the campaign. We would like to use Sea Change in Letchworth as a springboard for making seafood more visible in the wider, currently very polarized, debate about sustainable diets. The future of food isn't just a battle between meat and veg, there is definitely room for blue in a green diet," she said.
Norway's Responsibility as Major Seafood Supplier
According to the United Nations (UN), there needs to be a 70% increase in food to meet dietary needs by 2050. Land-based agriculture may not be able meet these requirements alone, so the oceans are looked at to provide the solution as scientists believe they could potentially produce six times more food than is harvested today.
"Seafood fits perfectly with several consumer mega trends we see at the moment, such as sustainability and health, yet is more often than not forgotten when people talk about the foods we should be eating," said Zimowski.  "As a major seafood nation, Norway has a responsibility to do what it can to lift sustainable seafood into the wider food debate. The world needs to eat more sustainable foods from the oceans, and we are testing out new ways of getting this message across with this campaign."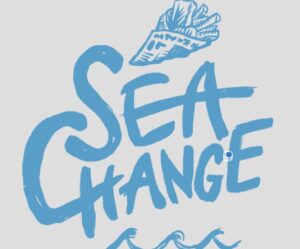 Children and Families are Key to Change
Over the course of the three-week campaign, a range of activities will happen in the Letchworth area, touching the whole community in pubs, chip shops, chef's school, the local media and local primary schools. The campaign will also draw on ambassadors such as Michelin starred chef Simon Hulstone and celebrity chef Lisa Faulkner, as well as leading nutritionists to drive the messaging.
"Getting kids to enjoy fish is a key goal, and it is actually not as hard as many think. Involving families and children, and inspiring them to learn more about cooking fish and why it is good for you, is key to this project," stated Zimowski.
Inspired by the successes of the national seafood educational program in Norway, Fiskesprell, Sea Change is working with school meals expert Kate Snow to deliver seafood themed educational cookery lessons in local schools in Letchworth.
"In addition, we have a whole street of families in Letchworth taking part in a challenge to increase their seafood consumption and knowledge over the course of the campaign period. We are super excited to see how they get on, and to learn from their experiences along the way," concluded Zimowski.