The surf's still up for Norwegian seafood producers, as exports rose by NOK 2.3 billion, or 19% to NOK 14.4 billion (approximately US $1.5 billion, or €1.4 billion) in November 2022 in comparison to the same period last year. It was a particularly good month for salmon, trout, pollock and cod sales.
"The export value in November was the third highest ever in a single month and confirms that Norwegian seafood still has a strong global position. Nevertheless, the increase in demand is not taken out in greater volume but in higher prices [which accounted for almost NOK 3 billion of the total value]. In general, we have high food inflation and increased costs, which drive up prices throughout the value chain," said Christian Chramer, chief executive officer of the Norwegian Seafood Council (NSC).
"Although in isolation it was a strong export month for salmon, there are reports from the markets of an unsettled and unclear situation related to the contract market for salmon in 2023," he added. "This erodes the predictability that Norwegian salmon has represented for importers, producers and retail customers."
Export Value Poised to Top NOK 150 Billion
If this year's strong value growth continues in December, seafood exports will surpass NOK 150 billion by the end of 2022. This will be mainly due to salmon, which accounted for 70% of the total export value in November.
"For the second month in a row, salmon sales exceeded NOK 10 billion in value, a historically high level. After the first 11 months of the year, the total export value from the aquaculture sector is, for the very first time, NOK 100 billion," said Chramer.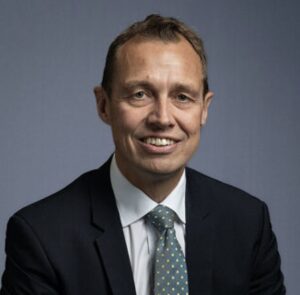 War in Ukraine and unrest in other countries have put a lot of pressure on consumer finances worldwide. This may affect the demand for Norwegian salmon in the vital hotel, restaurant and canteen segment in the future.
"We see that home consumption of salmon is falling in Norway's most important markets. So far this year it has been compensated for by more people eating out after the coronavirus pandemic restrictions disappeared. However, market reports suggest that many eateries are beginning to feel the effects of weakened purchasing power. In the long term, it may affect total salmon consumption negatively. It shows that we cannot take our strong market position for granted," said Chramer.
In November, the Norwegian krone weakened against the US dollar and the euro compared to the same month in 2021. This gave the export value a helpful boost.
"Since a weak kroner results in higher export prices measured in Norwegian kroner, it is a favorable development for everyone who sells goods abroad," said Chramer. "In total, the currency effect contributed to a value increase of around NOK 300 million for Norwegian seafood exports in November."
Strongest Value Growth in USA
Sales in the United States posted the most significant gain in in November, with an increased export value of NOK 473 million, or 64%, compared to the same month last year.
Export volume to the USA weighed in at 10,587 tons, up 2% over November of 2022. With shipments going to 121 countries, the largest export markets were Poland, Denmark and the USA.
Record Month for Salmon
While volume slipped 1%, Norway exported 125,234 tons of salmon earning NOK 10.1 billion in November. This was up by NOK 2.2 billion, or 28% compared to the same month last year. Poland, the United States and France were the biggest markets.
Sales in the USA showed the most significant increase in value as receipts surged 87% to NOK 431 million compared to the same period last year. Export volume to America reached 6,393 tons, which was 30% higher than during the same month last year.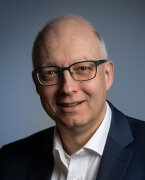 "This must be seen in the context of several factors," explained Paul T. Aandahl, a veteran NSC analyst. "There is still strong demand growth in the USA after the coronavirus pandemic, while at the same time there is a reduced supply from several competing nations. A strong US dollar against the euro also contributed positively."
Value Growth for Trout
Norway exported 4,897 tons of trout worth NOK 454 million in November, an increase of NOK 32 million or 7% compared to the same period last year. However, volume fell by 25%.
The USA, Thailand and Lithuania were the biggest markets. Lithuania scored the largest increase in value at NOK 50 million, equating to a whopping 1,886%. Volume of 622 tons shipped to the Baltic country was 977% higher than in the same month last year.
Decrease in Frozen Cod Exports
Norway exported 4,024 tons of frozen cod worth NOK 234 million in November, reflecting a reduction in value of NOK 116 million, or 33% compared to the same month in 2021. Lower landings contributed to the fall, with volume plummeting by 50%.
The UK, China and Poland were the main markets, with export volumes falling pretty much across the board and the largest decline recorded in Poland. Indonesia had the most significant increase in value, with an export value of NOK 9 million, compared to zero last year.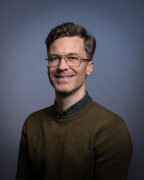 "The export volume to Indonesia ended at 184 tons. Over the past three months, Norway has shipped a total of 450 tons of frozen whole cod to Indonesia. We have to go back to October last year to find the last time Norway exported frozen cod there. Then the volume was only 26 tons," said NSC seafood analyst Eivind Hestvik Brækkan.
Herring Prices Dip a Bit
Meanwhile, the export prices for almost all herring products are above the same period last year, but have passed a peak and fallen somewhat.
"This applies in particular to the price of round frozen herring. Due to a lack of large herring, sought after in Eastern Europe, round frozen herring of smaller sizes go to West Africa at lower prices," said NSC analyst Jan Eirik Johnsen.
Strong Sales Month for Prawns
Norway exported 2,254 tons of prawns worth NOK 112 million in November, up by NOK 32 million, or 40% compared to the same month last year. Volume growth surged 72%, with Iceland, Sweden and the UK being the biggest markets. Total volume sales weighed in at 1,338 tons.
"The biggest driver was the export of frozen raw prawns to the pill industry in Iceland. Frozen raw prawns accounted for 32% of the export value in November, compared to 14 per cent in the same month last year," said NSC shellfish specialist Josefine Voraa.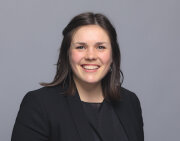 Frozen peeled prawns, the most prominent product measured by value, accounted for 55% of the export sales in November. This is an increase of 8%.
"Export volumes are down by 9%, while the export value jumped by 19% compared to November of 2021. Sales in Sweden and Great Britain are increasing in value and volume, while exports to Finland decreased due to reduced volumes," said Voraa.
Challenging Month for King Crab
Norway exported 120 tons of king crab worth NOK 79 million in November, as value fell by NOK 37 million, or 32% compared to the same month in 2021. Volume was down by 32%, while the USA, Canada and the Netherlands were the biggest markets.
"Increased supply of Russian red king crab in Asia, lower demand for frozen in the United States and Europe led to a 32% drop in volume," reported Voraa.
Greatest Increase in Export Value to Canada
Measured by value, this was the second strongest November since Norway started exporting king crab. It comes from historically high prices, increased sales to North America and a weak krone against the US dollar.
"Canada had the largest increase in value during November, with an export value of NOK 12 million, or 599%, compared to the same month last year," said Voraa. "The export volume to Canada was t 18 tons, or 383% higher than the same month last year."
Indonesia Largest Market for Snow Crab
Norway exported 198 tons of snow crab worth NOK 25 million in November, compared with zero exports during the same month in 2021. Indonesia, the USA and the Netherlands were the biggest markets in November 2022, importing 129 tons worth NOK 15 million. This accounted for 60% of total snow crab exports during the month.