Dr. August Oetker Nahrungsmittel KG has completely withdrawn from the Russian market, stated  a LinkedIn notice posted by the Bielefeld, Nordhein-Westfalen, Germany-headquartered company. The diversified food producer and marketer had been selling a wide range of products to consumers in Russia since creating a joint venture in 1993. Among items suppled were Ristorante and Feliciana Classica frozen pizza.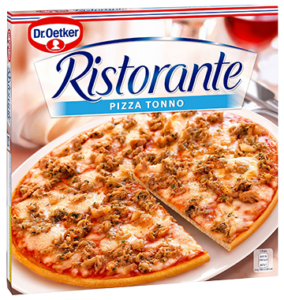 According to the recent announcement: "All exports to Russia as well as investments in its Russian sister company and all marketing activities in the Russian market stopped immediately after the Russian invasion of Ukraine."
The manufacturing plant operated by Dr. Oetker in the city of Belgorod since 2006 has been producing only basic food products such as yeast and baking powder. 
"The company has transferred ownership to its existing Russian managing directors, thus ending all its activities in Russia," stated the LinkIn post, which concluded: "Dr. Oetker strongly condemns the Russian invasion of Ukraine and calls on the Russian government to immediately end the war and restore peace."