The UK Ministry of Defence has recognized Reed Boardall, one of the largest distribution businesses serving frozen food producers and retailers across Britain, with a Defence Employer Recognition Scheme (ERS) Bronze Award as an employer that supports armed forces personnel and inspires others to do the same. The logistics company has 23 veterans, serving personnel employed part-time and reservists on the payroll at its site in Boroughbridge, Yorkshire.
The award is a demonstration of the company's pledge to advocate support to defence and the military community, and align its values with the Armed Forces Covenant.
Over the last year, Reed Boardall has formalized its support of former and serving defence personnel, as well as built links with the prison services to increase the employment of ex-offenders. It has partnered with organizations such as Career Transition Partnership (CTP), Army Families Federation, the Department for Work and Pensions (DWP), HM Prison Service and People Plus, as well as charities Veteran into Logistics and Clean Slate Solutions.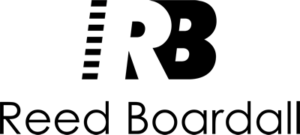 As a result, the company has introduced a number of initiatives both to actively recruit from these communities and also to ensure that it provides adequate support once people join the Reed Boardall team. It also takes part in recruitment fairs and virtual workshops with CTP and local Regional Resettlement Centres, linking with service personnel going through the resettlement process and giving them an insight into the logistics sector, including Reed Boardall's Driver Academy.
Daniel Delacoe-Eyre, a veteran who served for over 17 years in a number of regiments before joining Reed Boardall in 2020 to lead its HR operation, commented: "As a former soldier and officer myself, I understand only too well the concerns and even fear felt by service personnel as they contemplate leaving the armed forces. It's vital that businesses do what they can to ensure there is a job for them when they return to civilian life and we have, therefore, embarked on a pro-active campaign to help them transition into a new career in the logistics sector.
"A number of veterans have enrolled into our Driver Academy where they will gain the skills and qualifications they need to become much-needed HGV drivers, and we have also reviewed our employment policies to incorporate some of the specific support those still serving may need, such as additional leave to take part in army training exercises or operational tours."
As a Bronze award holder, Reed Boardall has pledged to support the armed forces, including existing or prospective employees who are members of the community, and it has signed the Armed Forces Covenant which acknowledges and understands that those who serve or who have served in the armed forces, and their families, should be treated with fairness and respect in the communities, economy and society they serve with their lives. The award also demonstrates that the company promotes being armed forces-friendly and is open to employing reservists, armed forces veterans (including the wounded, injured and sick), cadet instructors and military spouses/partners.
With a fleet of over 200 vehicles operating 24 hours a day, year-round, Reed Boardall delivers 12,000 pallets of frozen food daily for its clients as well as provides a range of complementary services including ancillary blast freezing, picking and packing. The company employs almost 800 people at its single 55-acre single site operation, featuring a 168,000-pallet capacity, making it the most extensive and modern cold storage facility in the United Kingdom.