An increasingly fast pace of life means that convenience is king for a large number of consumers in the United Kingdom, and this very much is evident at mealtimes. Indeed, 28% of the population reportedly eats frozen ready meals at least once a week, while 17% consume such products two to three times a month, and 26% dine on them once a month or less.
Fifty-nine percent of Brits who eat prepared foods procured from the freezer aisles of supermarkets and retail stores say that the quality has improved. As a result, among other factors, the market has experienced significant growth and is now estimated to be worth £3.0 billion per annum. According to Mintel, sales of ready meals and ready-to-cook foods grew by 19.2% in value from 2014-19. Volume sales have also posted a solid performance, rising by 9.2% over the same period to reach 572 million kilograms by 2019.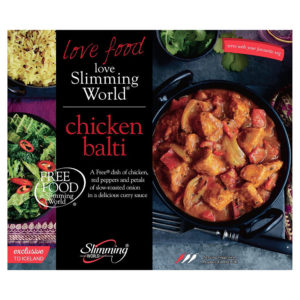 Health and Well Being
The UK health and wellness market has increased significantly in the last few years and shows no signs of slowing down. It would seem that millennials are driving the growth as the media often portrays them to be more concerned about their health than previous generations. This interest in health can be attributed in part to the intense spotlight placed on body image on social media platforms.
"Health concerns pose a long-standing barrier to uptake," said Amy Price, senior food and drink analyst at Mintel. "Promisingly, however, there is high openness to meals with healthier ingredients or options featuring fortification, offering clear evidence that ready meals have permission to position themselves as contributing to nutritious diets and healthy lifestyles."
Mintel found that 41% of Brits who eat ready meals would like to see a greater number of them contain healthy ingredients. More than one-third look for offerings that contain no additives or preservatives, 30% desire environmentally friendly packaging, and 23% want functional benefits.
Consumers' focus on health and well being has seen the likes of Weight Watchers International enjoy impressive subscriber growth from 1 million to 4.5 million in 2018. Mindy Grossman, Weight Watchers International's president and chief executive, released a statement saying:
"We have embarked on an exciting journey – from being the global leader in weight management to becoming the world's partner in wellness."
The dieting company has experienced strong growth following Oprah Winfrey's investment in a 10% stake of the business in 2015 and the recruiting of social media influencers including Hollywood director Kevin Smith and DJ Khaled.
Brand Power
Big brands play a key role in consumers' purchases with key players having serious pulling power. These powerhouses invest significant amounts of money into marketing campaigns that encourage customers to seek out their products in supermarkets, and retailers are using this to their advantage by offering their own versions at a more modest price point.
The two major dieting brands – Weight Watchers and Slimming World – have expanded their reach by selling frozen ready meals in some of the UK's leading supermarkets. Tesco, Morrisons and ASDA all carry Weight Watchers branded frozen ready meals and Iceland sells Slimming World's products.
Iceland has exclusively teamed up with Slimming World, offering a range of its "free" frozen ready meals promoted as "perfect if you're already a Slimming World member or just looking for a healthy option." The range includes Korean-style Beef Noodles, Nasi Goreng Noodle Bowl, Chunky Beef Chilli and Beef Lasagne, all priced at £3.50.
"Cooking from scratch at home with healthy ingredients will always remain at the heart of Slimming World's Food Optimizing eating plan," said Allison Brentnall, Slimming World food and publications manager. "However, we do understand that sometimes in the real world there are times when you are just too busy and it's not always possible to create healthy, filling meals from scratch. What we've developed with Iceland is a back-up plan for exactly those times.
"Now our members can enjoy a nutritious, balanced meal ready to cook straight from the freezer in minutes, instead of opting for something that doesn't fill them up or give them the best weight loss results. Our members have told us that these meals are 'lifesavers' and help them to stay on track when they might have struggled before, plus because they're tasty as well as healthy they're popular with the whole family."
Weight Watchers has the lion's share of supermarket coverage with Morrisons, ASDA and Sainsbury's all stocking its frozen ready meals, with prices starting at £1.75 for a single-serve meal. Products weighing in at 320 grams each include Chicken Tikka Masala (Tesco), Chicken Sweet & Sour (ASDA) and Salmon & Broccoli Melt (Morrisons).
Private Label Power
Retailers are getting in on the action too, hoping to carve out a share in this lucrative market, with most supermarkets now offering an alternative own label frozen, healthy ready meal range to supplement the well-known brands.
Morrisons' calorie controlled Counted range includes Thai Green Curry priced at £1.50, Chilli Con Carne costing just £1, and Chicken Dinner for £1.75. Although these products are within their own range Morrisons also prints the Weight Watchers SmartPoints® values per pack, which broadens their appeal further.
ASDA has also gone down a similar route with its Slimzone own brand range of frozen meals that may be enjoyed when following the Slimming World extra easy plan. Meals include Beef and Three Bean Chilli, Cottage Pie, BBQ Chicken with Sweet Potato & Butternut Crush, and Turkey Bolognese.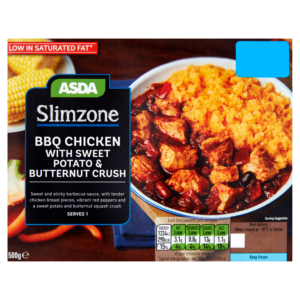 The supermarket giant's move was based on customer insight that identified a gap in the market to make controlled weight loss cheaper and easier for consumers. The launch of Slimzone "allows consumers to pick up a tasty range of ready meals and products in the frozen aisle, which are free to enjoy on Slimming World and with a retail price of £2.50 each ­– 50p cheaper than the equivalent competitor product."
"We always aim to do the right thing for our customers, and saving time and money when it comes to leading a healthier lifestyle is a priority," said Hannah Munns, frozen category senior director at ASDA. "We know a large number of our customers are on the Slimming World diet, or are just looking to make healthier choices, so Slimzone is a great option when trying to stay on track with weight loss and products they can trust. Based on the demand for this product and the competitive price we're confident that the range will save our customers the right combination of inches and pounds."
The healthy ready meals market is in good shape at present, with consumers looking for convenient and affordable options for quick and healthy meals. With continued growth in the category it seems as though the only way is up. – Reported by Sarah Welsh