With the 2022 Major League Baseball season underway in the USA, stadium food vendors are in full swing menuing new ballpark food treats, and Bases Loaded Fries is already scoring among New York Mets fans at City Field. Served up by Aramark Sports + Entertainment (S+E) division — a foodservice supply specialist that provides more than 150 award-winning food and beverage, retail and facility service programs in major sports facilities and entertainment locations across North America — the Bases Loaded Fries recipe features seasoned fries, pulled pork, cheese sauce, pickled jalapeños, and Pig Beach Vinegar BBQ Sauce.
Partnering with local food vendors and worldwide brands, Philadelphia, Pennsylvania-headquartered S+E is bringing back many fan favorites while also unveiling a slate of newly created options. What follows is a robust roster of culinary combinations on the menu at venues throughout the United States.
Citi Field – Lil' Chicken & Waffles: Fried chicken, waffles, lemon honey and maple syrup.
Fenway Park (Boston Red Sox) – Fluffer Nutter Fries: Sweet potato fries, crushed peanuts, cilantro, peanut sauce and fluff sauce.
Citizens Bank Park (Philadelphia Phillies) – PBJ Burger: Special-blend Boardwalk Burger topped with peanut butter, jalapeño jelly, American cheese and bacon on a brioche bun.
Coors Field (Colorado Rockies) – Elvis Shake: Crème de banana, soft serve ice cream, peanut butter sauce, Cracker Jack and candied bacon.
Kauffman Stadium (Kansas City Royals) – BBQ Reese's Sandwich: Pulled pork, Sweet Baby Ray's BBQ Sauce, Reese's Peanut Butter Cups and bacon bits.
PNC Park (Pittsburgh Pirates) – Burgh Katsu: Cucumber kimchi, mini pierogies, bread fried ham, and hoisin aioli on a toasted roll.
Rogers Centre (Toronto Blue Jays) – Pickle Poutine: Fried pickle straws, peanut butter gravy, cheese curds, bacon bits, and dill scallions.
Oakland Coliseum (Oakland A's) – Flaming Hot Cheesesteak: Chopped steak, Flaming Hot Cheetos, chopped onions, and Cheez Whiz on a Hoagie. (Oakland STReats, Treehouse Plaza)
No game day is complete without a ballpark classic, and this season's menus have new twists on fan-favorites like hot dogs, nachos, wings, fries, burgers, and sandwiches.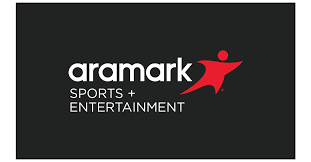 Hot Dogs
La Pina Dog (Minute Maid Park) – All beef hot dog, grilled and topped with smoked pineapple, candied jalapeños and teriyaki glaze.
Jalapeño Cheetos Hot Dog (Fenway Park) – Kayem beef hot dog, semi-crushed Cheetos, nacho cheese, chopped bacon, jalapeños and diced red onions.
Reuben Dog (PNC Park) – Smallman Street Deli corned beef, kraut, thousand island dressing and Swiss cheese on a Martin's potato roll.
Oaktown Dog (Oakland Coliseum) – Topped with chili, cheese, and grilled onions. Selection of limited-edition dogs available at new Hometown Dogs portable.
Fries
Cheeseburger Lattice Fries (Rogers Centre) – Crispy golden fried lattice cut potatoes, braised burger topping, aged cheddar cheese and Heinz Mayochup.
Denver Steak & Cheese Fries (Coors Field) – Chopped sirloin, fries, white queso sauce, Worcestershire sauce, soy sauce, steak sauce, pepper and onion blend, and chopped scallions. (Stands 134, 218, 243, 330)
Grande Papas Nacho Fries (Minute Maid Park) – Beef carnitas, cheddar cheese, jalapeños, crema, elote and pico de galo on french fries.
Burgers/Sandwiches
Hangry Canadian Burger (Rogers Centre) – Six-ounce, beef patty in a potato bun, topped with fried cheese curds, crispy applewood smoked bacon, lettuce, tomato, pickle and Heinz Hanch sauce.
House Smoked Pastrami Sandwich (Minute Maid Park) – House-brined and smoked brisket with Swiss cheese, coleslaw and housemaid dressing on rye bread.
Louisiana Red Hot Chicken Sandwich (Coors Field) – Spicy fried chicken breast, pickles, mayonnaise and Louisiana Hot Sauce mix, lettuce tomato and Louisiana bacon on a bun.
Ranch Burger (PNC Park) – Double patty, pub cheese, house pickles, shredded iceberg lettuce and ranch dressing.
Truly Awesome Burger (Fenway Park) – Savenor's Butter Smash Burger, melted Vermont cheddar cheese, lettuce, tomato, red onion and thousand island dressing on a brioche roll.
Brisket Grilled Cheese (Kauffman Stadium) – Smoked brisket, BBQ sauce and cheddar cheese on Texas toast.
Nachos
Adobo Beef Nachos (PNC Park) – Corn tortilla chips, queso sauce, black beans, jalapeños, scallions, cilantro lime crema and salsa.
Tostitos Walking Nacho (Minute Maid Park) – Doritos with queso blanco, pico de galo, crema, and red chicken green chicken or pork carnitas.
Wicked Chicken Nachos (Citizens Bank Park) – Crisp tortilla chips, loaded with shredded cheddar jack cheese, American cheese sauce, scallions, thin-sliced chicken and choice of PJ Whelihan's Famous Sauces.
Wings
Confit Chicken Wings (Citi Field) – Chicken wings served with cool ranch dipping sauce.
Smoked Wings (Kauffman Stadium) – House-smoked chicken wings served with an assortment of dipping sauces.
New Concepts and Partnerships
Citi Field, Citizens Bank Park, Fenway Park, Kauffman Stadium, Minute Maid Park and Oakland Coliseum have expanded their offerings to include local partners and Aramark proprietary concepts. Coming to Taste of the City are Amazin' Chicken Co., Metropolitan Fry Factory, and Tacocina. The Field Level food court will serve up everything from chicken tenders and cheesy tater kegs (Amazin' Chicken Co.) to hand-cut fries (Metropolitan Fry Factory) and chicken tinga tacos (Tacocina).
New in the Jim Beam Highball Club is Murray's Mac & Cheese, offering classic mac and buffalo mac topped with grilled chicken and buffalo sauce. (Promenade Level)
Fenway Park (Boston Red Sox)
The family-owned and operated Sal's Pizza is coming to Fenway Park. Salvatore and Nick Lupoli's top-quality pizza will be sold throughout the ballpark.
MingsBings, created by James Beard Award-Winner Chef Ming Tsa, will bring its renowned East meets West cuisine and innovative food featuring healthy ingredients.
Minute Maid Park (Houston Astros)
El Tiempo, a 24-year-old, Houston Tex Mex tradition, is coming to the ballpark with classic fajita beef, chicken, and carnitas tacos on homemade tortillas, paired with the classic frozen margarita.
Oakland Coliseum (Oakland A's)
Top Taco, Aramark S+E's signature Mexican food concept, will open in Section 117 with taco favorites like Korean brisket and adobo chicken.