Seal the Seasons, the first national brand to market locally grown frozen produce nationally in the United States, is operating with fresh capital in the bank and a bolstered team of consumer packaged goods experts and sales executives, adding Serafina Palandech as vice president of sales and Tom Healy as senior sales advisor.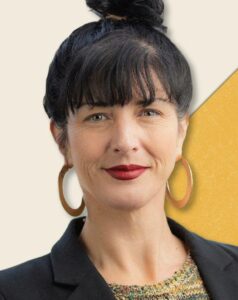 Over the course of 2020, as Americans have adapted to working and eating more at home due to the coronavirus pandemic, the frozen produce category has expanded by 33.7%, according to SPINS, making it one of the fastest growing categories in the grocery store. Despite the sudden increased demand in the category, legacy brands struggled to keep products on shelves due to the Covid-19 disruption of global supply chains.
"For a lot of frozen fruit and vegetable companies, the majority of their products is imported from overseas." said Seal the Seasons Co-founder and CEO Patrick Mateer. 
The gap in store shelves led to opportunity for Seal the Seasons, which paired flexible distributed supply chains fed by local family farms, with the fastest growing frozen fruit brand in the category. Seal the Seasons grew sales year-on-year sales by 150%, achieving month-to-month profitability in 2020.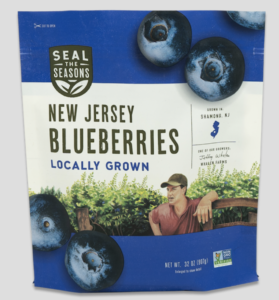 "The best produce comes from American farmers growing locally right here in our communities," said Alex Piasecki, the company's co-founder and chief operating officer. "Sourcing locally is a win-win for family farms, grocers, and shoppers looking for delicious fruits and vegetables in the fall, winter and spring."
The Durham, North Carolina-headquartered company currently has more than 65 unique local SKUs available, supporting over 70 farms and utilizing over 12 freezing and packing sites across the United States. The product range is distributed to more than 4,000 retail locations in the US Mid-Atlantic, Midwest, Northeast, Pacific Northwest, Pacific Southwest and Southeast, with four to 10 SKUs available in each region.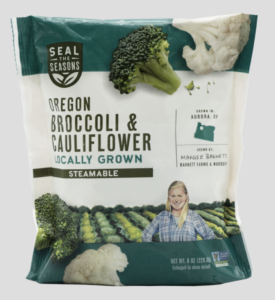 With frozen produce purchases surging in retail stores, Seal the Seasons moved to add proven sales performer Serafina Palandech and Tom Healy as an advisor to fortify the company for an expanded role in the category in 2021. Over the past 10 years Palandech founded, scaled, and sold her own organic chicken nugget venture, while Healy played a significant sales role at both Vitamin Water and Pirates Booty prior to their successful acquisition. 
"We have over 20 new SKUs in our innovation pipeline," said Piasecki, "The right team is essential to execute product launches with existing customers and manage consistent new distribution opportunities."
To finance an expanded team and continued top line growth, the company raised $2.5 million from a group of private investors, led by VentureSouth with significant participation from Fairbridge Park, Semillero Ventures, Slow Money NC members, Food Future Co, and existing shareholders. 
"In our category detailed execution is essential" said Mateer. "This funding will allow our team to focus on executing at shelf, grow our velocities, and continue offering a superior produce experience to our consumers."
"We were incredibly impressed with the Seal the Seasons team and are excited to be the lead investor in this round of funding," said Charlie Banks, managing martner at VentureSouth. "Their creativity and tenacious pursuit of growth was evident from our first interaction. We believe they are well positioned to be a significant leader in the industry. Our hopes are high for their success and our newly forged partnership."