Sol Cuisine Ltd. shareholders on January 7 passed a special resolution to approve the acquisition by PlantPlus Foods Canada Inc. of all of its outstanding common stock, common share purchase warrants and compensation options, as well as all outstanding stock options pursuant to a plan of arrangement under Ontario's Business Corporations Act.
Completion of the cash transaction, valued at approximately $125.4 million (Canadian), is subject to the receipt of a final order of the Ontario Superior Court of Justice, which is expected to be sought on January 12. In addition, certain closing conditions customary in deals of this nature are required to be satisfied.
The buyer is a joint-venture owned by Chicago, Illinois, USA-headquartered Archer-Daniels-Midland (ADM) and Sao Paulo, Brazil-based Marfrig Global Foods S.A., the second largest food processor in Brazil.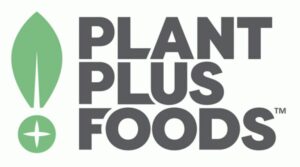 When initially announcing the acquisition on November 12, Dror Balshine, founder and president of Sol Cuisine, stated: "This transaction represents fair value for shareholders and is the beginning of the next chapter of growth for the company. By partnering with PlantPlus Foods, Sol Cuisine gains additional tools to scale, including capital, access to best-in-class ingredient suppliers and technologies, and the backing of premier operations and leading food technologies."
Based in Missisauga, Ontario, Sol Cuisine specializes in producing branded and private label frozen food offerings ranging from plant-based burgers and roasts to Buffalo Style Cauliflower Bites, Spinach Chickpea Bites, Crispy Chick'n Plant-based tenders  and other appetizers. Products are distributed in Canada, the United States and Mexico at over 11,000 retail stores and more than 41,000 unique points including club stores, foodservice outlets and industrial accounts.
The growing range is packed at Sol Cuisine's two state of the art plants that occupy 35,000 square feet of space in Mississauga. Production capacity is up to 10 million kilograms per annum.