Thai Union Chairman Kraisorn Chansiri and Director Chuan Tangchansiri stepped down as directors of the Bangkok-headquartered seafood company on April 18. The resignations, tendered a few weeks after receiving civil sanctions from Thailand's Security and Exchange Commission (SEC) for alleged insider trading, were made "in order to show their sincerity and prevent any negative impacts on the company," according to a letter sent to the SEC by Thai Union President and CEO Thiraphong Chansiri.
The letter also stated that Thai Union had "seriously conducted fact-finding investigation and found no evidence indicating any insider trading activities."
The SEC alleged that Chairman Chansiri and Director Tangchansiri were among nine Thai Union shareholders engaged in insider trading activities between October and November 2017, in advance of the public release of the company's impressive third sales results. None of the other seven shareholders investigated are directors or executives.
The 86-year-old resigned chairman (pictured above ), who founded the company in 1977, was fined THB 3.4 million (US $101,600), while Tangchansiri (pictured below) was fined THB 1.7 million (US $50,800). Both men have been prohibited from serving as a director or as an executive for any publicly traded company in Thailand for a period of 14 months.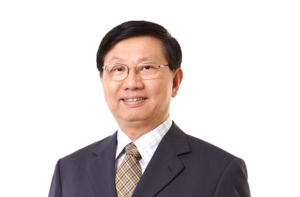 Thai Union is ranked as one of the world's leading seafood producers, with annual sales exceeding THB 141.0 billion (US $4.5 billion) and a global workforce of more than 44,000 people who produce a wide range of fishery products dominated by value added tuna and frozen shrimp.
Its most recent quarterly results, issued in late February of 2022, reported sales reaching a record high of THB 38.5 billion, a 15.1 percent year-on-year increase. The solid gain was attributed to a rebound in the frozen and chilled seafood business following the reopening of restaurants and other foodservice businesses in the United States as Covid-19 restrictions eased.
Seafood product sales over the final three months of the fiscal year grew 4.9 percent compared to a year earlier on the back of higher prices, while frozen sales surged 21 percent thanks to a robust foodservice recovery, and pet care and value-added product sales growing an exceptional 27.2 percent.