The Thai Union Group has reported a first-quarter 2023 net profit of THB 1 billion, a 41.5 percent decrease from THB 1.7 billion in Q122 which included two non-comparable items:
• In Q1 2022, the Bangkok-headquartered company booked preferred interest of THB 239 million (after tax) from Red Lobster (vs. no preferred interest in the first quarter of 2023 due to interest rate hike)
• THB 200 million net profit dilution effect from Thai Union's shares reduction in i-Tail from 99.5 percent to 77.8 percent, following i-Tail's listing on the Stock Exchange of Thailand last December 2022.
The seafood company revealed that its turnaround business plan for the Red Lobster restaurant chain has shown positive progress, with a share of profit from operations of THB 121 million compared to a THB 243 million loss in the first quarter of 2022.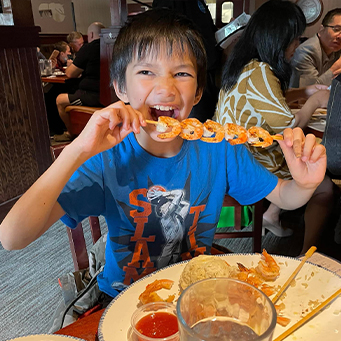 Excluding the two non-comparable items, Thai Union's quarterly net profit declined 21.8 percent. Its recorded first quarter sales of THB 32.7 billion, a 10 percent decrease from the high baseline last year. The decline was anticipated as demand for products softened across all markets as customers managed their high inventory levels by reducing orders, while high raw materials prices also prompted a slowdown in purchases.
"We expect the first quarter to be the softest period of this year as a result of a high sales baseline from the first quarter of 2022 together with high inventory level at our customers, and logistic normalization," said CEO Thiraphong Chansiri. "However, we remain optimistic about 2023 growth as we have already seen signs of improvement in the second quarter and expect normalization in the latter half of the year as the trend towards the consumption of seafood and healthier proteins continues to rise globally."
The first quarter results showed improvement in selling and administrative expenses which decreased 12.1 percent to THB 4,121 million, following an improvement in freight costs and logistic normalization.
High levels of inventory across global markets and high fish prices resulted in softer demand, pushing down sales in Thai Union's ambient business by 1.9 percent year-on-year to THB 15.2 billion, and PetCare business sales declined by 21.9 percent to THB 3.5 billion. However, the Group expects demand to return as customer inventories are depleting gradually.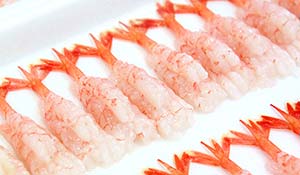 Frozen and Chilled Sales Fall 15.3%
Meanwhile, the frozen and chilled seafood business reported a 15.3 percent decrease in sales to THB 11.7 million, due to high baseline last year and seafood market price normalization. For the value-added and others business unit, sales were down 9.5 percent to THB 2.2 billion, although gross profit margin stayed healthy at 27.3 percent. The Group continues to introduce new and innovative products that appeal to a broader range of consumers, such as Red Lobster's first ever frozen retail product line which is available in more than 5,000 stores and online in the USA.
In terms of geographical diversity, sales in the North America accounted for 43 percent of total revenue in the first quarter, followed by 26 percent from Europe, 12 percent from Thailand and 19 percent from others.
"We continue to focus on profitability, operational excellence and financial discipline, while navigating our business through the year. Thai Union's balance sheet remains strong, with net debt to equity at 0.57 times, which is below our target of 1.0-1.1 times," said Chansiri. "Going forward, this will allow us to prioritize mergers and acquisitions, focusing on businesses that are a strategic fit for the Group."
Thai Union has continued investment projects to expand capacity across various business categories under a THB 6-6.5 billion budget. Ongoing projects include three new factories in Samut Sakhon and one cold storage plant in Ghana; the construction of a ready-to-eat dim sum and bakery factory, a new factory to produce protein hydrolysate and collagen peptide, a new wet pet food and treat factory with an automated packing line; and a cold storage plant for the ambient tuna business.