The frozen vegetable market in the United Kingdom was worth just under £493 million during the 52-week period through March 20, 2022, according to Kantar World Panel figures. Turnover was down 12.7% year on year, but this is set against the strong performance of 2021 when revenues exceeded £564 million.
"Volume sales have held up well at over 326,000 tons. If we compare value and volume to 2019, the value is down 1.6%, but volume is up 3.9%," pointed out Richard Harrow, chief executive of the British Frozen Food Federation (BFFF). "However, while the average price is slightly up versus 2021 at 0.5% compared to 2019, we have seen average prices down by 5.3% per kilogram."
The frozen fruit sector also reflects this change according to Kantar data for the 52-week period to January 23, 2022, with the market valued at just under £153 million – down year on year by 7.4%. Again, this drop follows high sales in 2021 of just under £165 million versus 2019, and the market is still up by 3% in value terms.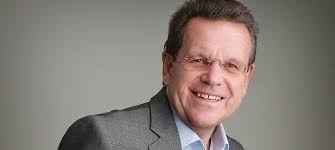 "The last data we had for the frozen food sector back in October 2021 showed that across all frozen food private label had a 53.5% value share and 63.7% of volume," added Harrow. "With strong ranges of private label in both vegetables and fruit, we would think this split is reflective of the vegetable and fruit category – although fruit in frozen is predominantly private label."
Top Picks
Peas are the best selling frozen vegetable in the UK, according to Nielsen ScanTrack, accounting for around 50% of frozen vegetable volume.
"It is the price battle on private label peas that we see driving down the average price," said Harrow. "With private label peas retailing as low as £0.61 per kilogram, this has resulted in the average price for the category declining despite a lot of added value in terms of mixes and flavored vegetable combinations."

Brand leader Birds Eye credits the popularity of frozen peas to their versatility. Ideal as a side dish or as part of a recipe makes them an appealing choice for consumers. The 10,000 views a month of Birds Eye's frozen pea recipe for Mushy Peas is proof of consumers' healthy appetite for peas.
It's not just peas that are proving a hit among consumers. Sweetcorn, carrots, broccoli and beans are also shopping list staples. As for fruits, Greenyard Frozen UK reports that IQF mango, blueberries, strawberries and raspberries are all in high demand.
"Strawberries are the UK's favorite fruit, according to YouGov," said Paul Knight, commercial director at Thomas Ridley Foodservice. "They are versatile enough to be used as a healthy start to the day with some yoghurt and granola, an indulgent treat to create a classic pavlova, or in a delicious smoothie."
Easy Options
According to Kantar, the desire for convenience has hit a four-year high, and frozen fruit and vegetable products meet this demand. "Convenience, health and sustainability are all very important to consumers right now," said Brendan Legrove, commercial director at Greenyard Frozen UK.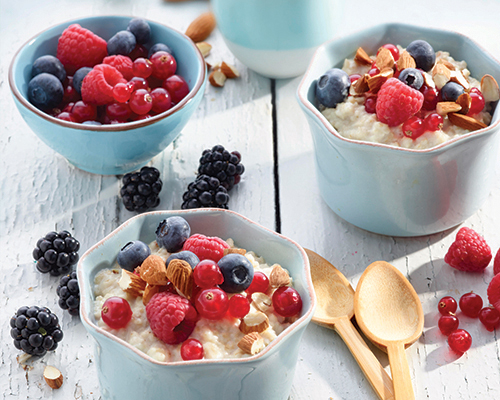 As the issue of sustainability becomes more prominent across the globe, consumers are looking for brands that address environmental concerns.
"Eighty-two percent of the population believe companies have a moral obligation to protect biodiversity and our environment [www.biodiversitybarometer.org]," said a Birds Eye spokesperson. "Frozen brands and retailers need to be sure to address these trends in their offerings and help educate the shopper on why sustainably sourced produce is important for our futures and the future of the planet."
In 2020, Birds Eye's Pea Farm Management Group became the first farm organization in the UK, and the first globally in the frozen food sector, to be awarded Gold level status in the Sustainable Agriculture Initiative (SAI) Platform's Farm Sustainability Assessment – the highest level possible.
Healthy Options
The coronavirus pandemic fueled concern among consumers about health issues, resulting in purchases of healthy eating products rising above pre-covid levels for 10 consecutive months to the week ending December 26, 2021, according to Kantar.
In response to this demand Birds Eye launched the Veggie Power range earlier this year to offer versatility and accessibility to quality healthy ingredients. The line combines vegetables with pulses and grains, retaining the same taste, texture and nutrients that one would expect from fresh products.

"As the leading brand in frozen, we have a responsibility to help the nation eat a little more goodness each day," said Birds Eye Vegetables Marketing Manager Jess Ali. "Vegetables and fibre are a huge part of this and something that the nation is generally lacking. With our Veggie Power range, which is full of veg, protein and fiber, consumers can be reassured that they are eating nutritious meals every time."
Sustainability Front and Center at Ardo
Ardo UK is dedicated to improving its impact on the environment and has gone one step further in motivating upstream partners by reaching out to its growers and suppliers of goods and services to develop shared values where sustainability takes center stage.
"We are committed to the frozen vegetable, herb and fruit industry and we do our utmost to make a strong contribution to the sector," said CEO Gabrielle Kalkwijkand and COO Bernard Haspeslagh in a joint statement. "We believe in the future of our industry, and are confident that the sector's outlook is bright as a provider of nutritious, affordable products that will help to assure food security and reduce food waste. We are determined to play a leading role in sustainability, recognizing that we need to confront tomorrow's issues today."
Headquartered in Belgium, Ardo provides a vast range of frozen vegetables, herbs and fruit products to retail and foodservice markets all year round with minimal waste.
Ardo UK's story began in the 1970s with the founding of Shearway Foods by the Martin family. The packing of vegetables continued at their sites in Kent for 30 years under the Shearway brand until the Ardo Group purchased the company in 1994. With a renewed focus on their core values, Shearway adopted the Ardo name in 2004 and today ranks as one of the leading suppliers in the industry. Indeed, Ardo exports to more than 100 countries and has 20 manufacturing and packing sites operating in nine countries.
Economic Impact
The current squeeze on consumers due to the rise in the cost of living – food items in particular – could see a change in spending habits, with a move towards increased purchases frozen fruit and vegetable products. According to research data from NimbleFins, the average monthly salary in the UK is less than the average household expenses incurred each month.
"We are expecting to see volume growth on the basis that frozen is a very good value category, with the added benefit of zero waste," said Legrove. "For example, compare buying a whole fresh head of broccoli whereby probably up to half by weight (basically the core) goes to waste, versus buying a 1kg bag of frozen broccoli in which all 1,000 grams are usable food."

Historically, consumers have turned to frozen food as it offers greater value for money than fresh produce, a longer shelf life, easier portion control and less waste, which can help to stretch tight budgets. In fact, when swapping like-for-like fresh and frozen products, shoppers can make a saving of almost 25% on average, while receiving up to 50% more volume for the same price [based on a May 6, 2022 online price survey of six bestselling frozen lines compared with equivalent lines in non-frozen aisles at Sainsburys, Tesco, Morrisons and asda stores].
Minimizing waste has never been so important, from an environmental point of view and also for cost savings," said Knight. "Frozen products help operators with meal planning and ensuring out of season products can still be enjoyed all-year-round."
While the frozen sector is not immune to the rise in prices, consumers will continue to take advantage of the great value frozen fruit and vegetables offer compared to the so-called fresh competition.
– Reported by Sarah Welsh