Once perceived as inferior to brand name ready meals, own label frozen products have positively shifted consumer perception thanks to innovative recipes that follow cuisine trends and satisfy demand for tasty, affordable and convenient ready meals.
However, points out Emma Clifford, associate director – food and drink at the London-headquartered Mintel market research firm: "Brands are still seen to have the edge in innovativeness, which is a big advantage, particularly in terms of engaging with the younger generation."
Frozen own label ready meals are especially popular with consumers in the United Kingdom who are still feeling the impact of economic uncertainty surrounding Brexit and have a more cautious approach to supermarket shopping. In fact, according to Mintel's Light Speed report, 22% of UK consumers eat frozen ready meals one or two times a week.
Innovation
British supermarket operators are pulling out all the stops to create standout ready meals sold under their own labels, with Iceland heavily investing in a new £2 million test kitchen where new recipes are developed. The facility's creative team, under the direction of Chef Neil Nugent, deserves credit for bagging the frozen food specialist retailer the Champion of Champion award for its Arctic Royal Salt-Baked Sea Bass and Innovative Product of the Year award for its Luxury Rose Veal Saltimbocca in a contest organized by The Grocer trade magazine last year.
"Frozen ready meals are fresher, cheaper and often better quality than the equivalent fresh market meals," said Andrew Staniland, Iceland's frozen trading director. "Iceland offers the broadest range of frozen meals in the world, and we are enjoying growth.
The Deeside, Wales-headquartered company reports that its Lasagne, Cottage Pie and Chicken Tikka Masala are the most popular products and cost just £1 each. Iceland has also recently launched Luxury Chilli Crab Linguine and Beef Mac and Cheese as part of its Luxury range, both priced at £2.69.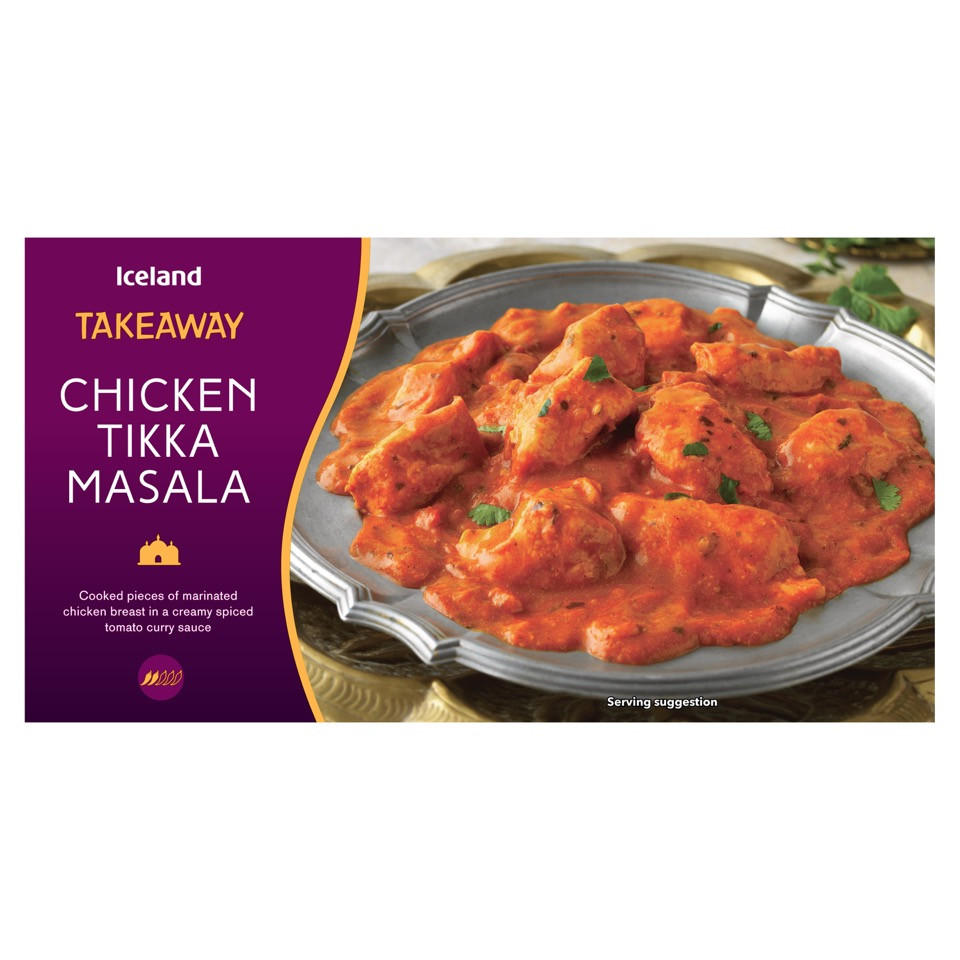 Waitrose & Partners has also focussed on own label dishes with the launch of a new premium frozen meal range. In fact, frozen food is well and truly back on the menu for 2019 as the food retailer reported searches for "Frozen Ready Meals" on Waitrose.com were up by 500% compared to last year.
The Bracknell, England-headquartered supermarket chain has taken advantage of this growing trend by reimagining frozen ready meals, giving them a modern and luxurious twist. Due to be launched at the end of this month, the range of 24 products includes everything from classic pies to quick and easy ramen noodles, using innovative cooking techniques such as sous vide and en papillote.
Sustainability is a top priority for the retailer with underutilized British Ray Wings featuring en papillion, cooked with lemon butter and capers to retain the succulence of the fish. Other seafood items in the line include Keralan Cod, Squid and King Prawn Curry, where the cod, calamari and warm water prawns are cooked from raw to maintain texture and flavor and finished with creamed coconut, red chilli, potatoes, spinach and tomatoes; and King prawn and Miso Ramen, with noodles, broccoli florets and spring onion.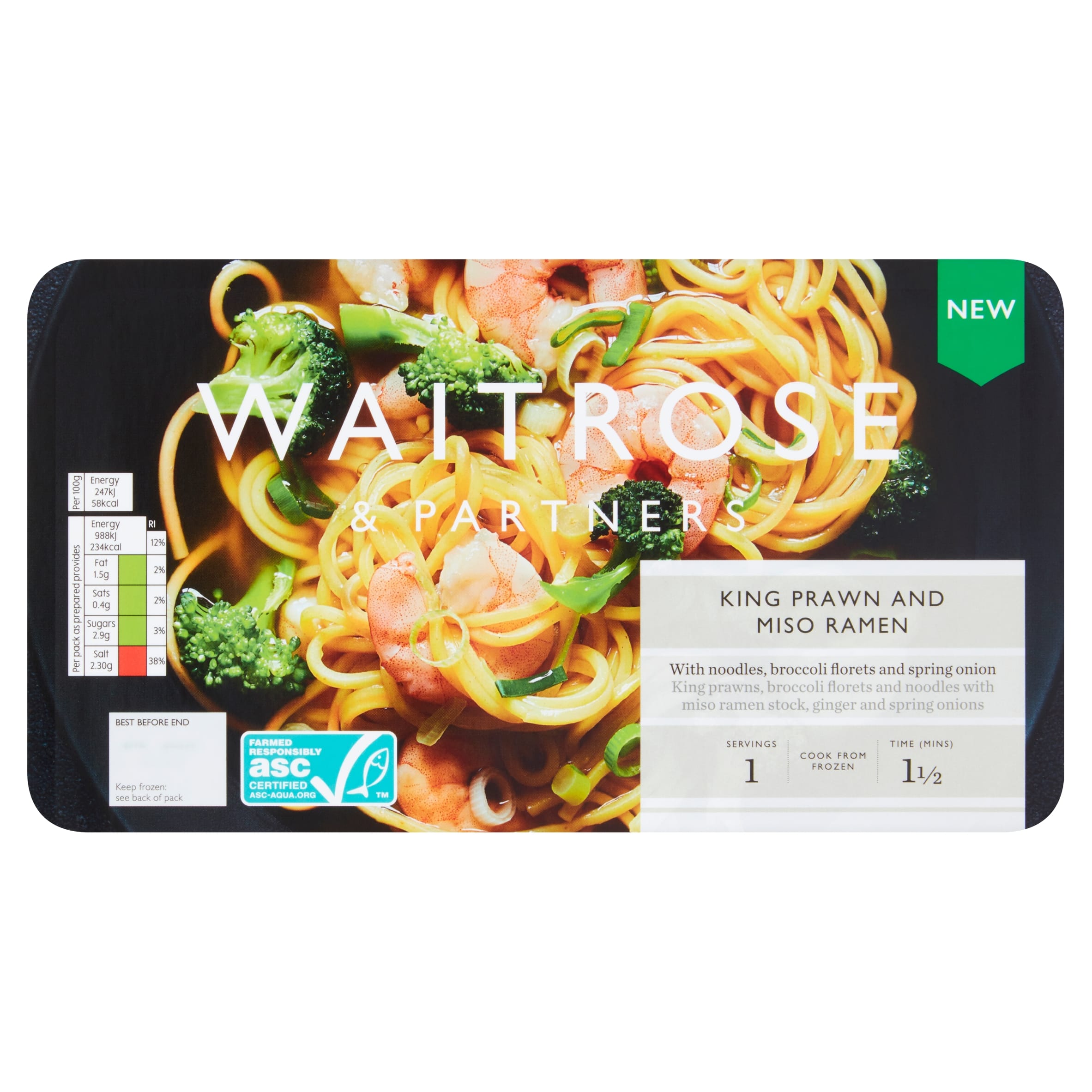 "In developing this range we wanted to make sure our customers were getting top quality ingredients and a range of flavors, textures and cooking techniques," said James Bennington, product developer at Waitrose & Partners. "We believe there is something for everyone here, and by using our innovative freezing techniques it means we can offer extremely fresh produce, ready to cook straight to our customers."
Health 
As people in Britain are busier than ever and sedentary jobs are more commonplace, the number of overweight adults in the UK continues to rise with 26% of the population classified as obese. As a result, increasing numbers of consumers are looking for healthier ready meals.
With the government unveiling plans to cut calorie intake among British nationals, makers of ready meals will be required to achieve a target of a 20% reduction of calories by 2024. Meanwhile, retailers are already looking at the salt and fat content of prepared foods and many are promoting their own calorie counted offerings in the freezer case.
In January Morrisons launched its new Counted range of calorie controlled frozen ready meals. In providing customers healthy meal options with less than 400 calories, the assortment includes Ham and Mushroom Tagliatelle, Chicken Curry and Beef Lasagne, each of which retails for  £2.50. 
Similarly, Tesco's Slim Cook range has been specially developed to be calorie controlled and low in saturated fat. The line includes Mediterranean Butternut Squash Risotto, Chicken and Mushroom Platter and Chicken Tikka Masala.
Meat-free
Many consumers now regard themselves as flexitarian as a result of the highlighted benefits of plant-based diets promoted in the media. Increasing numbers of shoppers are looking for meat-free ready meal options in the frozen aisles and this is a development that is getting close attention from supermarket operators.
"The 'flexitarian' trend, which sees consumers make a conscious effort to reduce their meat consumption, has become more mainstream in recent years," said Alyson Parkes, research analyst at Mintel. "Ready meals producers should look to use plant proteins to tap into this trend and to align their products with such 'positive nutrition' to address their image of being processed."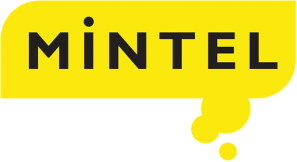 According to Mintel there is great scope to boost the use of meat alternatives in ready meals as plant-based ingredients resonate with 15% of consumers, with interest skewed towards younger age groups. Meat alternatives, such as the mycoprotein brand Quorn, are already present in the ready meals market and so are familiar among consumers.
UK supermarkets' own label frozen ready meal ranges are doing well in the current economic and political climate, as consumers look for affordable, quality frozen ready meals. With innovation and improved quality of own label dishes there is every reason to believe their popularity will continue. As for the future? As demand for plant-based options increases it's likely that more vegetarian and vegan options will soon be hitting the shelves. – Reported by Sarah Welsh