Rise Baking Company, an industry leader in the North American frozen baked goods market, is purchasing Atlanta, Georgia-headquartered Brill Inc., a baked goods and ingredients and manufacturer specializing in cakes, cookies, muffins, icings, glazes, and toppings. The sales is expected to close this summer.
Brill, a unit of the Baker & Baker Group, has a distribution network across the United States that supplies retail bakeries and foodservice operators with a wide range of products. The business employs approximately 1,500 people at sites in seven states.
Baker & Baker ranks among Europe's top producers of bakery products, with market leading capability in the donut, muffin, brownie, cookie, cake, specialty bread and viennoiserie categories.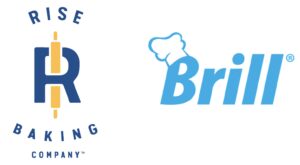 Brill's existing management team, led by President & CEO Steve Jones, has driven growth and value within the business, strengthening its relative market position in recent years.       
"Brill is a perfect fit as we look to bring additional products and innovation to the marketplace," said Rise Baking Company CEO Mike Schultz. "We look forward to welcoming our new teammates, together delivering the highest level of service to all of our customers."
Minneapolis, Minnesota-headquartered Rise Baking, a unit of Olympus Partners, has a large customer base that includes in-store bakeries at national grocery chains, convenience stores, mass merchandisers, quick service restaurants and other foodservice operations.
The Baker & Baker Group is a portfolio company of Rhône, a global private equity firm with a focus on investments in businesses and a transatlantic presence and track record of executing complex carve-out transactions. The divestment of Brill Inc. by Baker & Baker (formerly CSM Bakery Solutions) represents the latest in a series of strategic deals by the company. As a stand-alone business under Rhône's ownership, Baker & Baker has expanded and strengthened its presence in North America and Europe, as well as entered the China and the Middle East markets, helping to grow the business organically in a fragmented industry.