Bansk Group, a New York City-based private investment firm dedicated to building distinctive consumer brands, has entered into a definitive agreement to acquire Red's All Natural, a rapidly growing brand of clean-label frozen burritos and breakfast sandwiches at supermarkets and other retail grocery stores in the United States. Terms of the transaction were not disclosed.
Founded in 2009, Red's offers more than 20 different varieties of frozen burritos and breakfast sandwiches. Its products are made with simple ingredients and no artificial flavors, colors or preservatives at an in-house manufacturing facility in North Sioux City, South Dakota Wide distribution across the USA includes listings at Sprouts, Albertsons, Costco, Kroger, Publix, Target and Walmart.
Following the closing of the transaction, Red's will continue to be led by founder and chief executive officer Mike Adair, who will also retain a significant minority interest in the business. The partnership will invest to increase consumer awareness, trial and sales.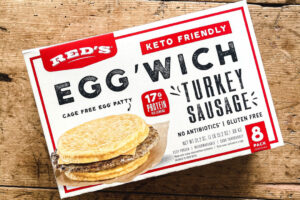 "We are excited to partner with the Red's team and support their next phase of growth," said Brian O'Connor, senior partner and chief investment officer at Bansk Group. "With today's consumers increasingly focused on clean, convenient eating options that offer dynamic flavor profiles, the frozen food market is ripe for disruption and Red's is well positioned to capitalize on significant growth opportunities ahead."
"I am incredibly proud of how far we have come – and how many consumers across the country we've reached since Paige, Red (our loyal and trusted dog), and I started the business 13 years ago," said Adair. "We look forward to leveraging Bansk's deep understanding of our space and operational expertise to accelerate Red's next phase of growth. Its support is a testament to the strength of our business, the caliber of our people, the quality of our products."