Richard Harrow, chief executive of the British Frozen Food Federation, has written to the UK's Department for Environment, Food and Rural Affairs (Defra) expressing concerns that new red tape will cause unnecessary delays to imports of frozen and fresh fish from the European Union.
Harrow, who is also chairman of the Seafish Importers Forum, raised concerns about additional health certification requirements, delays to the introduction of electronic certification and problems with IUU (illegal, unreported, and unregulated fishing) catch certificates.
From November, health certification requirements will apply to seafood from the EU and the BFFF chief executive believes that this will cause delays by adding additional paperwork to the current extremely efficient paper-based transport arrangements.
"Many UK businesses, especially those based in North Lincolnshire and the Humber area, are dependent on timely and efficient delivery of fresh and frozen fish," said Harrow. "Adding a cumbersome certification stage, involving the physical stamping, and signing of paper certificates by veterinary officers, will require the consignments to be diverted over several hours to certification centers in the exporting countries. This will add unnecessary costs and the fresh product will suffer unless a planned electronic certification system is implemented."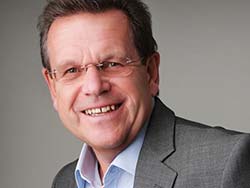 In calling on a redoubling of efforts to develop and implement a trusted trader scheme or electronic certification system as soon as possible, Harrow stated: "Trusted trader or electronic certification, if implemented, would ease much of the anticipated disruption. We are aware within the Importers Forum that Defra is developing electronic health certification and fraud-resistant digital signatures. However, we are concerned that the electronic certification process will not be in place before the November 2022 deadline. If they cannot be made available before November 2022, we ask Defra to consider other mitigation measures to ensure that the trade in fresh fish continues without hindrance."
He also raised concerns about IUU catch certificates. As it currently stands fish caught by EU boats and landed in EU ports do not require IUU catch certificates. However current UK legislation requires all fish imports from the EU to have a IUU catch certificate, creating more complexity and delay.
"These are examples of the knock-on effects of Brexit and additional complexity that has been added to the UK food system which BFFF members now have to deal with on a daily basis," added Harrow.