Richard Harrow, chief executive officer of the British Frozen Food Federation (BFFF) is none too pleased with a UK Government statement issued on September 14 by the Minister of State in the Cabinet Office, Rt  Hon Lord Frost CMG, who announced a delay to the introduction of EU-UK import border controls.
"Yet again this Government has demonstrated it doesn't understand the complex nature of the food supply chain and has created yet more unnecessary confusion, muddle and stress for the industry," said Harrow. "It is a real concern that our Government seems incapable of grasping issues until the eleventh hour, especially as the food industry has been raising concerns for the last few months! Many BFFF members have invested time and money in preparing for the expected changes, which now looks like a waste of money."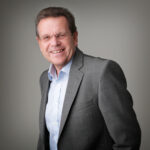 He continued: "This comes on top of ministers' refusal to introduce a temporary work [permit] for foreign workers to tackle the chronic shortage of production and transport staff that is leading to food inflation and shortages of some foods. This delay will only add to these pressures.
"It's about time the Government took its responsibility to ensure the nation to feed seriously and stopped moving the goal posts."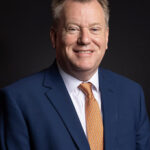 Frost's statement said that the further delay of some elements of the new controls, especially those relating to sanitary and phytosanitary goods, is due to impact of the coronavirus pandemic on businesses at home and abroad, as well as pressures on global supply chains caused by a wide range of factors including the increased costs of global freight transport.
Under these circumstances, said Frost, the requirement for pre-notification of agri-food imports will be introduced on January 1, 2022 as opposed to October 1, 2021.
The new requirements for Export Health Certificates, which were due to be introduced on October 1 of this year, will now be introduced on July 1, 2022.
Phytosanitary certificates and physical checks on SPS goods at Border Control Posts, due to be introduced on January 1, 2022, will now be introduced on July 1, 2022.
The requirement for Safety and Security declarations on imports will be introduced as of July 1, 2022 as opposed to January 1.