Rojo's Famous, the Normandy Park, Washington-based maker of frozen pancake breakfast sandwiches, recently moved into a much larger, 15,000-square-foot production facility to ramp up output and meet rising demand from Walmart stores as well as other retail chains in 10 states including Kroger, HEB and Wegman's.
The doubling of space will enable the installation of a second line and boost capacity by at least 60%. Meanwhile, as the company continues to raise capital via equity via the Micro Ventures, Inc. crowdfunding platform, its next expansion project is to establish a factory on the US East Coast to better serve customers in that region of the country.
Founded in 2017 by Seattle natives Robert J. Selfridge and John Marbett, Rojo Famous generated sales of $1.28 million in 2020. Its hand-held pancake sandwiches, made using a proprietary oil-free cooking process, are filled with all-natural ingredients including scrambled eggs, cheddar cheese, pork and turkey sausage. The range includes plant-based options and two fruit-filled SKUs, blueberry and strawberry.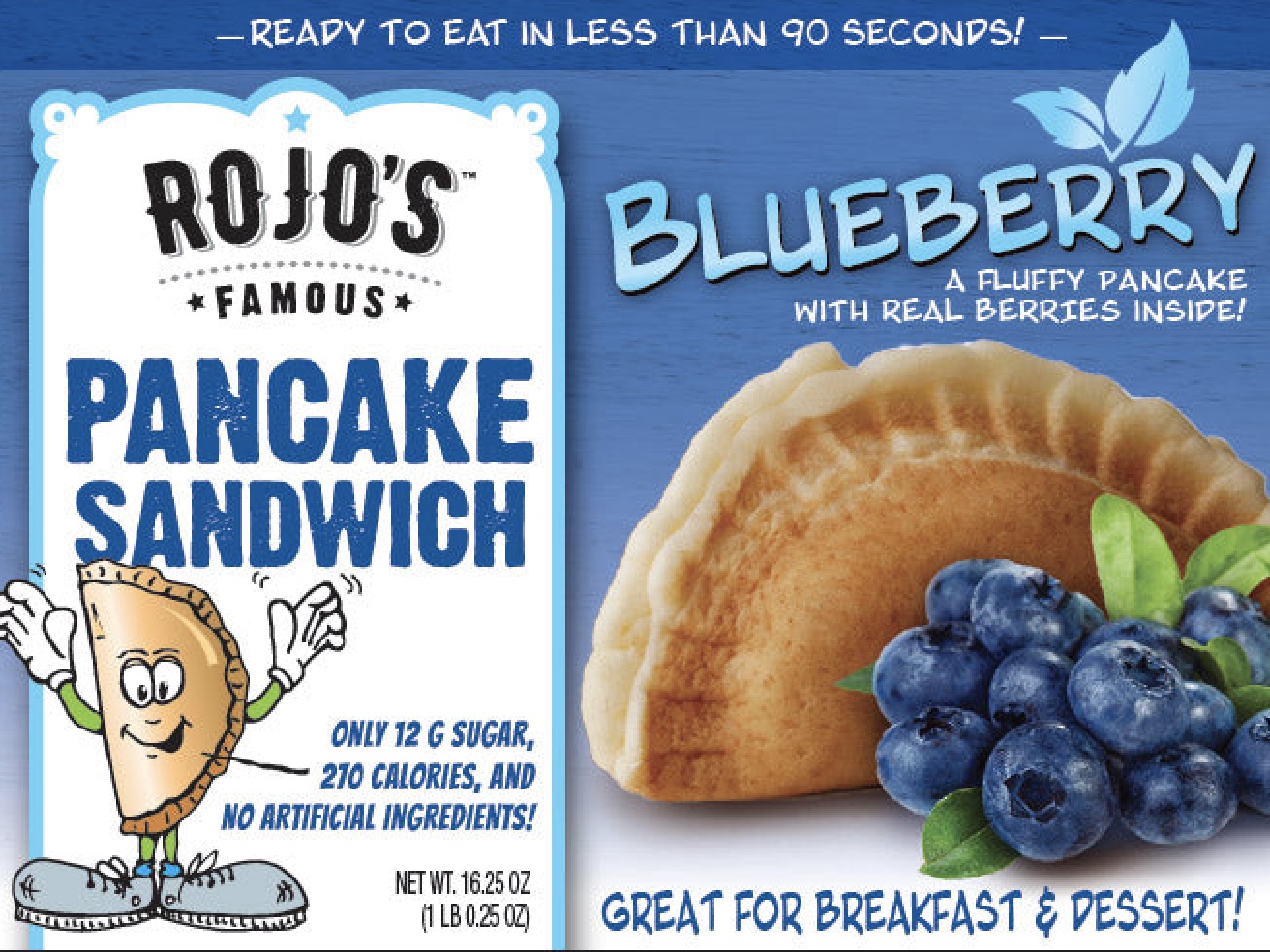 Distributed in four- and five-pack retail boxes as well as in 10-count club packs and individually-wrapped units, the heat-and-eat products are ready to serve after just 90 seconds of microwaving. They can also be prepared in conventional and toaster ovens.
"Increasingly, consumers are seeking out options that promote some form of wellness, whether through high-quality traditional ingredients or plant-based options," pointed out CEO Selfridge. "At the same time, they are also seeking out portable, on-the-go products that can satisfy their appetites and accommodate busy schedules. Rojo's Famous product line checks every box, which is certainly the source of their ever-increasing popularity."