Greenwich, Connecticut, USA-headquartered Brynwood Partners announced on January 6 that its newly formed portfolio company, JPC Acquisition Co., has acquired Joseph's Pasta Company from Nestlé Prepared Foods Company. Terms and conditions of the transaction were not disclosed.
The Joseph's business, headquartered in Haverhill, Massachusetts, claims a leading position as a manufacturer and marketer of premium frozen stuffed pasta for the foodservice segment in North America. Its 55,000-square-foot factory features a custom filling system which, among other things, ensures that large pieces of ingredients can be placed into ravioli which is rolled up to five times to ensure an extra thin pasta.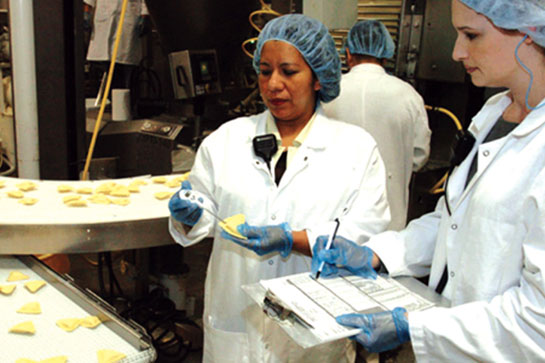 Line supervisors at Joseph's Pasta Company oversee the production of everything from Chicken Marsala Ravioli and Squid Ink Fettuccine to Pumpkin Gnocchi.
Employing more than 300 people, the Joseph's operation incorporates traditional recipes and methodologies to make a wide range of pasta and sauce products ranging from stuffed cannelloni and stuffed ravioli to stuffed tortellini, gnocchi and manicotti.
"Joseph's manufactures unique products in its state-of-the-art manufacturing facility," said Henk Hartong, senior managing partner of Brynwood Partners. "We are excited about the opportunity to accelerate innovation and explore new distribution channels, and we look forward to investing in the business."
Brynwood has an established track record in the frozen food sector. One of its most successful investments was in Richelieu Foods, Inc., a private label manufacturer of frozen pizza and salad dressings. That company was divested in 2010."
This acquisition marks the first for Brynwood VII, Brynwood Partners' largest and most recently raised fund with $400 million of committed capital. Including Joseph's, Brynwood Partners has now completed five purchases from Nestlé. Among previous acquisitions was Lightlife Foods, Inc., a manufacturer and marketer of soy-based vegetarian burgers, hot dogs and other frozen and refrigerated items in the meat alternative category marketed under the Lightlife brand.
Founded in 1984, Brynwood Partners is an operationally focused private equity fund that makes control investments in North American-based lower middle market companies in the consumer sector. It currently manages more than $900 million of private equity capital for a roster of limited partners including US and international pension funds, fund-of-funds, endowments, high net worth family investment offices, and financial institutions.