Bühler has received the United Kingdom's most prestigious innovation accolade – the Queen's Award for Enterprise – for its optical sorting technology. In an official ceremony on September 12, in which the prize was presented by John Barber, representative Deputy Lieutenant for London Borough of Newham, Johannes Wick, Bühler Group's CEO for Grains & Food, stated:
"This breakthrough technology will make the difference for us in the market for years to come. What is now in reach are applications to grade raw materials for composition and to remove invisible contamination. This will be a major contribution to provide healthy and safe nutrition around the world."
Seen in the above photo during Queen's Award for Enterprise presentation ceremony are (left to right): Matthew Kelly, managing director for digital technologies; Timothy Kelp, head of sensor development; Ben Deefholts, senior research engineer; and John Barber, deputy Lieutenant for London Borough of Newham.
The Queen's Award could be described as United Kingdom's "Innovation Oscar," which this year acknowledges the leading technology position of Bühler. It is the highest honor for British businesses that have excelled in the fields of international trade, sustainable development or innovation.
This is the seventh Queen's Award Bühler UK has received since 1968. This year's win is in recognition of the company's development of a unique camera technology used in sorting machines, capable of recognizing the subtlest of color and shading contrasts in materials and foods, thereby significantly increasing detection rates for foreign materials, potential choke hazards or contaminated foods.
"Bühler are old hands at receiving these awards. After my first visit to the factory I could see why they have been constant winners. They have such a high standard of skills and technology, and are leaders in being good employers, as well as producing such high quality products," commented Barber as the award was handed to Bühler's Timothy Kelf, head of sensor development.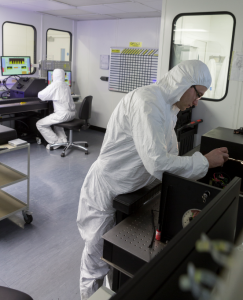 "The fact that we have been so successful in a number of different market segments with this technology shows the strength and depth of our capabilities in cutting-edge technologies," said Kelf, who received the Queen's Award together with Ben Deefholts, senior research engineer. With their team, both have been instrumental in bringing this innovation to the market.
The technology is currently being used by food producers in Europe and in the United States. They report a 10% increase in detection rates of foreign materials – from 85% to 95%. A single Sortex optical sorter can control up to 150,000 single grains or 15,000 peas per second with a capacity of 12 tons per hour, securing the highest food standards.
PolarVision: 'A Jump Forward'
Bühler's PolarVision uses the industry-leading camera technology for the frozen vegetable market. It can detect even the most challenging foreign material in frozen vegetable production lines. Ardo, one of the world's largest producers of fresh-frozen fruit, vegetables and herbs, has introduced PolarVision in its European sorting plants.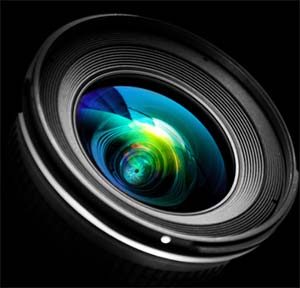 "In our experience, PolarVision technology is one of the best digital-vision technologies when it comes to detecting foreign materials in the industrial frozen vegetables process. It's a jump forward," said Steven Van Engelandt, Ardo's group project engineer.
While the technology has so far been applied to detect foreign materials, future developments will also be able to detect mycotoxins and even pathogens.
Bühler camera technology is also being used to detect lower grade or discolored polymers to ensure the highest-grade recyclate can be achieved by plastic recyclers. By detecting such high rates of contamination, it is now possible to produce food-grade plastic packaging from 100% recycled material, cutting the need for virgin plastic production and levels of plastic being sent to landfill sites.
How Bühler Earned the Award
One of the criteria for a Queen's Award is that the technology should not just be innovative, but has to be scalable, commercially viable, and to have resulted in a material improvement to a commercial process. Since the introduction of the Sortex E optical sorter using BioVision technology, sales of Bühler sorting solutions into the nut sector have doubled. The technology is now being used by top nut producers globally to detect blemished nuts along with the smallest shell fragments in walnuts, pecans and pistachios.