D'Arta, the Ardooie, Belgium-headquartered producer and marketer of frozen vegetables, ready-made side dishes, herbs and fruits exported worldwide, continues to closely collaborate with members of the London-based Bühler optical sorting technology equipment team to develop high capacity production line sorting solutions.
D'Arta's slogan, "It's a Green Green World," relates to the fact that sustainability is a fundamental part of the way in which it manages daily activities. The company's CO2 neutral Yorkshire Greens facility in England – a joint venture with GWE Biogas and Swaythorpe Growers, a 40-strong farming co-operative – enables waste from harvesting and production processes to be transformed into sustainable energy which is used in the plant to ensure a greener product with the lowest possible carbon footprint.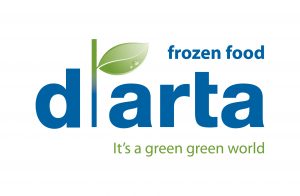 D'Arta's cooperative ethos extends to trusted equipment suppliers. The family-owned and operated company, which employs 900 people at four factories in Europe, has had a longstanding and mutually beneficial relationship with the Bühler Group. For many years the two organizations have worked together to solve the challenges typically faced by processors of post-harvest vegetable inputs to help improve the efficiency of optical sorting equipment and ensure maximum food safety.
"Our relationship with d'Arta remains strong because both companies are willing to communicate and share information at all levels across the business," said Stefano Bonacina, Bühler Group's global head of market segment fruit and vegetables. "We work with them at a European level and have helped throughout the company's expansion into Portugal, the UK and most recently into Italy."
Commenting on the collaboration, Pieter De Backere, co-chief executive officer at d'Arta, said: "Some time ago we were given a demonstration of the prototype SORTEX FA2, and its capabilities exceeded our expectations. This resulted in the ordering two of these optical sorters for a packaging line at our facility in Portugal."
Designed with hygiene very much in mind, the SORTEX F range has the ability to accurately detect subtle color defects, extraneous matter and foreign materials in frozen fruit and vegetables. The SORTEX FA2 is able to handle processing capacities of up to 14 tons per hour.
"Our good experience with the SORTEX range led us once again to turn to Bühler when we needed a sorter with more processing capacity at our Yorkshire Greens facility," said De Backere.
The Process
During the annual harvest period in Britain, peas arrive already shelled at the Yorkshire Greens facility. They go through a series of washing and cleaning processes before being blanched and then move through an individual quick freezing (IQF) process to rapidly bring the core temperature down to -20°C. The frozen peas are then spread out across a vibratory tray and conveyed to an optical sorting machine to remove any out-of-specification product or materials. The accepted peas are placed into large tote boxes and stored in a freezer until the harvest is completed.
The totes then come out of the freezer and are sent to a packing hall. Here they are presented to another optical sorter to remove any missed out-of-specification product and any other materials which may have found its way into the batches between the first sorting operation and packing.
Higher Capacity Solution
Because the IQF line at Yorkshire Greens is capable of handling 15 tons of volume per hour, a correspondingly higher capacity sorting solution was needed. As it happened, Bühler was already in the process of developing such a solution for the frozen vegetable and fruit sector.
"Yorkshire Greens needed a solution before the start of the next pea harvest, so upon hearing that we were developing a higher capacity sorter they expressed an interest in helping with the development process," explained David McCambridge, Bühler's applications specialist. "Our prototype machine was installed in their processing hall to undergo testing and validation. D'Arta shipped frozen products of varying qualities to the site to see how the optical sorter coped with a wide variety of different products – including cauliflower and broccoli florets, diced carrots, peas and diced potatoes."
The SORTEX FA3 has been developed especially to facilitate high capacity sorting without reducing efficiency. Designed for throughput of up to 20 tons per hour, the compact unit also offers flexibility, featuring three individual chutes while enhanced software enables clearer visualization of defects and new operator interfaces simplify machine setup and allows for even greater sorting accuracy.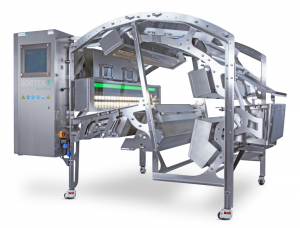 Commenting further on this collaborative venture, De Backere remarked: "Because our need for a larger capacity sorting solution was so great we were more than happy to help Bühler test the prototype SORTEX FA3. It passed with flying colors. This really was a win/win situation for both d'Arta and Bühler, as the machine was rigorously tested and we were rewarded with improved frozen product following the testing process.
"We are convinced of the quality of Bühler equipment and this is a much more important consideration for us than cost. We take a long-term view when it comes to partnership arrangements with suppliers because we want to ensure that equipment technology will develop alongside our changing process requirements. We know that we have the best machines today, but we also need assurance that we will continue to have access to the best machines in the years to come."
The co-chef executive officer concluded: "We have absolute confidence in our partnership with Bühler and will continue to work with the company to find the best sorting technology solutions as we update plant and equipment at our new Italian facility and carry out a project for three new FA2 machines in our new packing department in Belgium."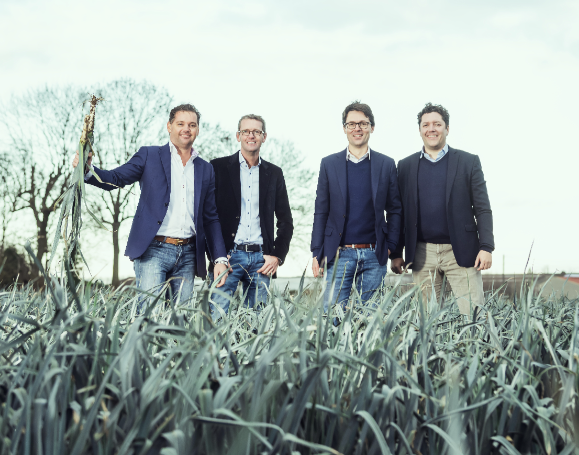 D'Arta's second generation of family leadership, which assumed the helm from

founding fathers Jean-Pierre De Backere and Johan Talpe in 2016, are (left to right)
brothers Pieter and Steve De Backere and Dries and Karel Talpe.