Lantmännen Unibake Germany is out with hamburger buns made with unusual grains, and suggestions on how to use them in not-so-usual ways. The grains are spelt, barley, oats and rye, and the recipes include Haloumi and Brasilia burgers.
For the meatless Mediterranean Haloumi, the Verden-based firm suggests that traditional Greek and Turkish sheep or goat cheese be accompanied by a Greek salad of olives and sweet red peppers. The Brasilia is said to be the right burger for parties watching the upcoming 2014 World Cup matches. It combines ground beef with beans, corn and onions, selected spices and a refined mustard-ketchup.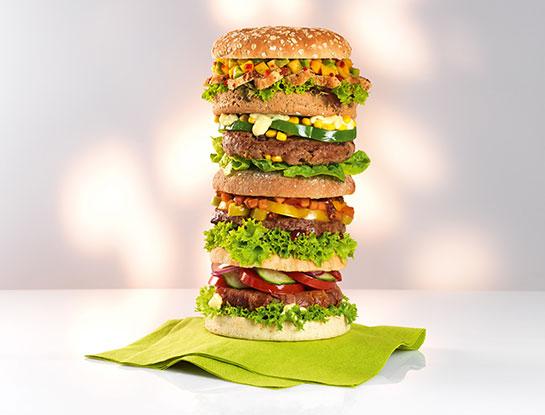 Meanwhile, a new study by the German frozen baked goods supplier shows a trend among youthful consumers. "The number of people who take their breakfast on the way to work has been generally stable," said Christian Sommer, director of Lantmännen Unibake Germany.
"But," he added, "the picture has changed in the younger population market segment. Every fourth person in the 20-to-34-year-old group takes breakfast while on the go at least once a month. Young Britons lead the pack, as they order their breakfast 'to go' on half of the days of the month."
This information comes from Lantmännen's Bread Barometer Study, conducted online with 500 participants in Denmark, Sweden, Belgium, Poland, Norway, Finland and Great Britain. It also showed that there has been strong growth in demand for whole wheat and organic baked products. This is the third such study the company has conducted since 2011.