Having abandoned a reported €16.2 billion (almost US $20 billion) deal to acquire the Carrefour SA retail chain due to opposition from the French government, Laval, Quebec, Canada-headquartered Alimentation Couche-Tard announced on January 16 that discussions have been extended to examine opportunities for operational partnerships. Among the preliminary areas of cooperation to be explored are partnering on private labels, fuel, pooling purchasing volumes, innovation and evaluating ways of optimizing product distribution in the overlapping networks.
"Food security is strategic for our country, so that's why we don't sell a big French retailer," said French Finance Minister Bruno Le Maire. "My answer is extremely clear: We are not in favor of the deal. The no is polite, but it's a clear and final no."
According to a Reuters report citing a anonymous source, "Couche-Tard initially explored the possibility of pursuing its offer despite the government's stance on the deal, but later decided to raise the white flag and avoid a political storm."
The dispatch continued: "One Canadian government official, who asked not to be named because they were not authorized to speak to the media, said that while it was understandable that the French government did not want the country's largest employer to pass into foreign hands for political reasons, one cannot accuse a Canadian flagship like Couche-Tard of endangering the entire country's food sovereignty."
A day after the French government expressed its opposition to the proposed transaction,  Alexandre Bompard, chairman and chief executive officer of Massy, France-headquartered Carrefour stated: "Building innovative partnerships is a key part of our transformation strategy. The promising partnerships anticipated with North American leader Couche-Tard is fully aligned with this strategy, which has enabled us to return to a profitable growth path."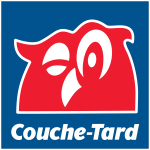 Couche-Tard President and CEO Brian Hannasch added:  "The opportunity for operational partnerships with Carrefour will further our journey towards becoming a leading global retailer. The discussed areas for cooperation align with our five-year strategic plan, as well as our commitment to strengthening our core convenience and fuel business and pursuing opportunities in multiple, related growth platforms."
Couche-Tard is the leader in the Canadian convenience store industry, with a market cap of approximately C$46 billion as at January 12, 2021. In the United States, it is the largest independent convenience store operator in terms of the number of company-operated stores. In Europe, it is a leader in convenience store and road transportation fuel retail in the Scandinavian countries (Norway, Sweden and Denmark), in the Baltic nations of Estonia, Latvia and Lithuania), as well as in Ireland, and has an important presence in Poland.
As of October 11, 2020, Couche-Tard's network comprised 9,261 convenience stores throughout North America, including 8,085 units with road transportation fuel dispensing. Its North American network consists of 18 business units, including 14 in the United States covering 47 states and four in Canada covering all 10 provinces.
In addition, under licensing agreements, more than 2,220 stores were operated under the Couche-Tard's Circle K banner in 15 other countries and territories (Cambodia, Egypt, Guam, Guatemala, Honduras, Hong Kong, Indonesia, Jamaica, Macau, Mexico, Mongolia, New Zealand, Saudi Arabia, the United Arab Emirates and Vietnam), which brings the worldwide total network to more than 14,200 stores.
About the Carrefour Group
Operating a multi-format network of some 12,300 stores in more than 30 countries, the Carrefour Group is one of the world's leading food retailers with more than 320,000 employees. It generated gross sales of €80.7 billion in 2019. In the midst of the ongoing  coronavirus (SARS-CoV-2) pandemic which has greatly curtailed out-of-home food consumption and boosted retail sales, Carrefour has been among the operators benefiting from increased business. It recently robust quarterly results in France and other key markets in Europe and farther afield.