Bristol Seafood announced on May 18 that it is suspending production at its Portland Fish Pier plant in Maine following five confirmed positive cases of the Covid-19 respiratory disease among workers.
"We take our duty to provide wholesome seafood to American families seriously, but we will always put the safety and health of our team members first. As a result, we are voluntarily pausing production while we conduct a thorough cleaning of our facility and get universal testing for our team," said President and CEO Peter Handy. "We are proactively communicating with the Maine CDC and meeting or exceeding their recommendations. We plan to reopen later this week with team members who have verified negative results."
In business since 1992, Bristol Seafood specializes in packing and marketing wild Maine mussels and Norwegian haddock and cod in addition to scallops and a range of value-added My Fish Dish branded ready meals distributed in 284-gram retail packages.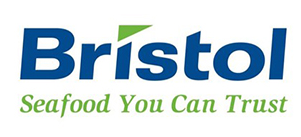 Since March, the company has operated with modified procedures to reduce the risk of employees contracting Covid-19 from exposure to the novel coronavirus that originated in Wuhan, China late last year and has since swept the world. These procedures include the installation of an outdoor hand-washing station, temperature checks and health questionnaires for all workers to fill out prior to entry, closing the facility to outside visitors, additional hand-washing prior to entering the production areas, the use of masks, face shields, gloves, and gowns, thorough sanitizing of the facility throughout the day and at the end of each shift, adjusting production lines to allow adequate spacing, and eliminating overlap between personnel in our first and second shifts, among other actions taken.
As of May 19, there have been 71 deaths and 1,533 confirmed cases of Covid-19 in Maine. Throughout the USA, the death toll has topped 89,000 and the number of confirmed cases is over 1.5 million. Globally, 717,368 deaths and 4,763,417 cases have been attributed to the virus.