The list of Aldi-exclusive foods backed by the Good Housekeeping (GH) Seal keeps growing, this time with the addition of 34 Earth Grown products offered by the discount grocery chain's stores in the United States. The Earth Grown private label, made up of plant-based options, now joins more than 170 other Aldi products that feature the trusted GH symbol of consumer assurance and quality.
Frozen products are among the customer favorites that have earned the Good Housekeeping Seal, among them The Earth Grown Veggie Burgers (a two-time Aldi Fan Favorites winner), Meatless Meatballs, Meatless Chicken Tenders and a variety of nondairy ice creams.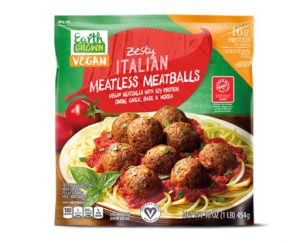 "Our customers have loved Earth Grown products from the moment we introduced them. Shopper feedback drove us to create this exceptional line of delicious vegetarian and vegan foods, all at great prices." said Joan Kavanaugh, vice president of national buying for the Batavia, Illinois-headquartered Aldi US operation.
When Earth Grown products debuted under the Aldi Finds banner in 2018, they quickly became a customer favorite. Given the immediate popularity, the chain accelerated the process to add Earth Grown to its everyday selection. It was the fastest introduction of an Aldi-exclusive brand to market. The product range has expanded since its launch and will continue to grow in the coming year.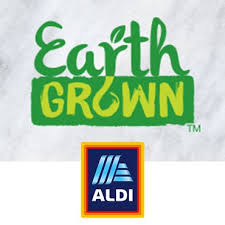 "The Aldi Earth Grown line makes plant-based eating more accessible," said Stefani Sassos, a registered dietitian with the Good Housekeeping Institute. "The line demonstrates a commitment to providing more sustainable food choices that don't sacrifice on flavor or quality. We're excited to welcome this innovative and environmentally conscious product line from Aldi into our Good Housekeeping Seal family."
The Good Housekeeping Institute has honored several other Aldi brands. In 2020, 80 Simply Nature foods earned the Good Housekeeping Nutritionist Approved Emblem, and in 2019, more than 50 Little Journey products —premium baby and toddler essentials — earned the GH Seal. Additionally, the entire liveGfree line of gluten-free foods and Never Any! meats have been backed by the Good Housekeeping Seal since 2018.