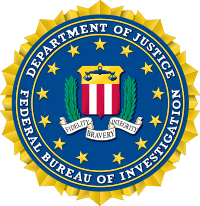 FBI agents in the United States and police authorities in Italy coordinated a trans-Atlantic takedown of 24 alleged drug traffickers on February 11 following a two-year investigation code-named "Operation New Bridge." Seven arrests were made in New York among members of the so-called Gambino and Bonanno crime families, while 17 persons said to be associated with the 'Ndrangheta organized crime syndicate in Calabria, Italy, were nabbed.
According to a 15-count indictment unsealed in federal court in the Eastern District of New York by the US Attorney's Office in Brooklyn, the arrested gang members have been charged with participation in a transnational heroin and cocaine trafficking conspiracy. Franco Lupoi, 44, was at the top of the list of those charged. He was alleged to have set into motion a plot to transport 500 kilograms of cocaine, concealed in frozen food shipped in refrigerated containers transported by sea from Guyana to Calabria. In the course of these conspiracies, as detailed by George Venizelos of the FBI's New York field office, Lupoi assured confederates of his relationship with a corrupt port official in Gioia Tauro, indicating that in return for EUR 200,000, the official could guarantee passage of unlimited containers of contraband.
In New York, Lupoi allegedly joined forces with defendants Alexander Chan and Jose Alfredo Garcia to orchestrate the Guyana-Italy cocaine conspiracy. In conversations recorded by an FBI undercover agent, the conspirators are said to have discussed their connections to Mexican drug cartels operating in Guyana, South America, and plotted to transport 500 kilograms of cocaine internationally, hidden in shipments of frozen fish or pineapples.
On the Italian side, according to the indictment, members of the Ursino clan of the 'Ndrangheta syndicate, including Lupoi's father-in-law and Italian defendant Nicola Antonio Simonetta, and co-conspirators planned to use a fish importation company to receive the shipment. As set forth in Italian court documents, the conspiracy slowed when shipping containers originating from the same Guyanese logistics company were seized in Malaysia and found to contain more than $7 million worth of cocaine hidden in pineapples and coconut milk.
As set forth in court documents, Lupoi also worked closely with US defendant and 'Ndrangheta member Raffaele Valente, who allegedly sold an illegal silencer and sawed-off shotgun to the FBI undercover agent at the Royal Crown Bakery in Brooklyn. In conversations intercepted on Italian wiretaps, Valente revealed that he had assembled a group of well-armed men in New York and that their base of operations was "as secure as Fort Knox." Valente and Lupoi are charged with conspiracy to transfer a firearm, and Valente is charged with two counts of illegal possession of a silencer. Valente is also charged in Italy with the crime of mafia association based on his role in establishing an 'Ndrangheta cell in New York.
As alleged, Lupoi further maintained a network of money laundering associates in New York. He and co-defendants Dominic Ali, Charles "Charlie Pepsi" Centaro, and Christos Fasarakis, an employee of Alma Bank in Brooklyn, allegedly laundered more than $500,000 in funds that they believed were the proceeds of narcotics and illegal weapons trafficking. Centaro was said to have been recorded describing his access to bank accounts with millions of dollars through which he could launder and conceal criminal proceeds.
If convicted, Lupoi, Chan and Garcia face a maximum sentence of life imprisonment; Ali, Centaro, and Fasarakis face a maximum sentence of 20 years' imprisonment on each money laundering charge; and Valente faces a maximum sentence of 10 years' imprisonment on each firearms charge.