Single-serve 5.5 oz ((156 grams) Freschetta Gluten-Free Pizza is available from Bloomington, Minnesota, USA-headquartered Schwan's Consumer Brands, Inc. in two varieties: Pepperoni & Mozzarella Cheese and Four Cheese. Each has been certified by the Celiac Sprue Association.
"When it comes to pizza, sacrificing gluten should not mean that you have to sacrifice great taste," said Bob Waldron, president, Schwan's Consumer Brands. "Our Freschetta Gluten-Free Thin and Crispy Crust Pizzas offer a delicious, quality pizza, and meet the dietary needs of consumers who are eliminating gluten from their diets."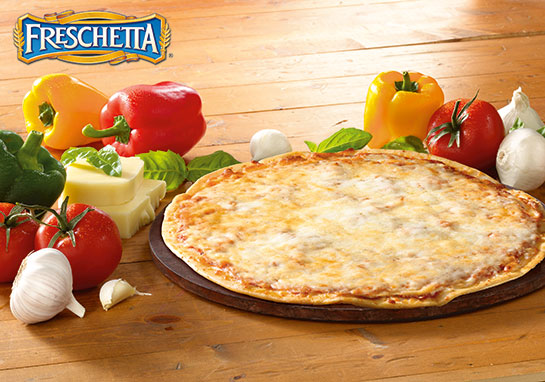 Freschetta also produces larger, multi-slice Gluten-Free Pizza featuring a premium blend of cheese toppings, including mozzarella, fontina, parmesan and Asiago, combined with a rich sauce on the "4 Cheese Medley" variety and plenty of pepperoni on the "Signature Pepperoni Pizza" variety.
"Offering a certified gluten-free product gives our customers extra assurance that Freschetta Gluten-Free pizza is a product they can feel good about," said Christina Meyer-Jax MS, RD, Principal Nutrition Scientist for The Schwan Food Company.
Freschetta pizzas are part of the national brand portfolio of Schwan's Consumer Brands, Inc., the retail grocery subsidiary of The Schwan Food Company. The company has marketed and distributed frozen foods since 1970. Among its other brand names are Red Baron and Tony's pizzas, Pagoda Express snacks, entrees, and appetizers, Larry's potatoes, and Mrs. Smith's and Edwards pies and desserts.