Much like many other segments in the frozen food industry, desserts are experiencing significant sales growth. According to Mordor Intelligence, the European frozen desserts market is projected to expand at a compound annual growth rate of 4.7% during the 2020-25 period.
"Considering how challenging the last few years have been, these figures just prove the market's ability to not only be resilient, but also to adapt, innovate and continue to thrive moving forward," said Kevin Hughes, UK and Ireland country manager for the Ninove, Belgium-headquartered La Lorraine Bakery Group (LLBG), which includes the Panesco and Donut Worry Be Happy brands in addition to La Lorraine.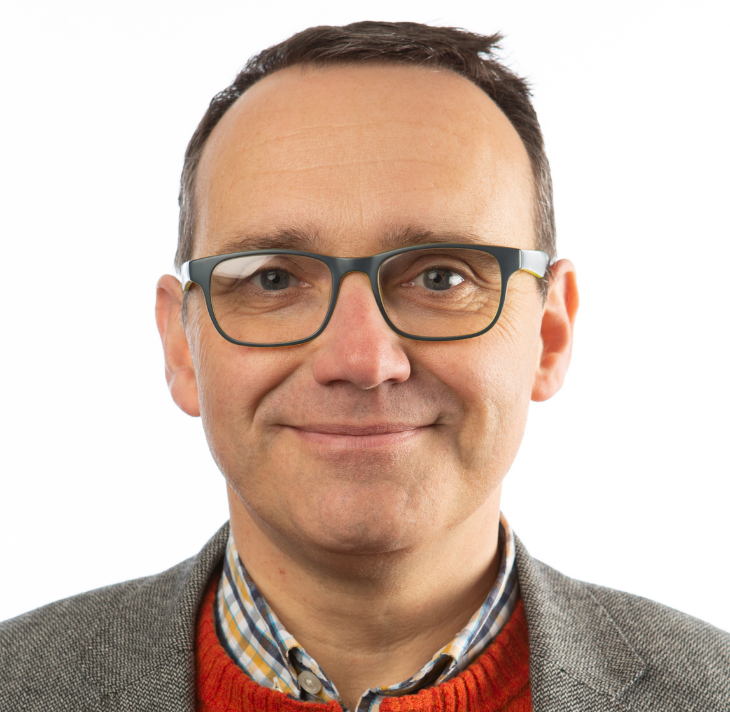 The disruptive coronavirus pandemic had a profound effect on new product development (NPD) in the sector, with the market in decline by around 5% just 18 months ago. However, the category spend was up 1% at 4.6% by May 2021, according to Kantar. This turnaround can be attributed to newly launched offerings attracting younger shoppers, with restaurant-style treats to eat at home, such as Tesco Passionfruit Gateaux, Asda Jaffa Cake Gateaux and Morrisons Salted Caramel Gateau Bars grabbing their attention.
"Desserts had the highest number of new lines and had arguably the biggest frozen launch of the year with the introduction of Little Moons," said Steve Challouma, UK general manager for Birds Eye. "The viral TikTok sensation attracted mass appeal in January 2021 with over 150 million views worldwide and sales growing by over 2,000%."
Innovation has moved at a rapid pace to keep up with this new wave of customers, bringing concepts that will appeal to newbies, while retaining the interest of the critical core customer base.
"Iceland has proved expert at this with collaborations such as TGI's New York Cheesecake and partnerships with Great British Bake Off and Mary Berry," noted Robert Thomas, general manager of Castleford, England-based Coppenrath & Wiese UK.
Bite-sized desserts are still one of the hottest trends in the dessert sector and La Lorraine Bakery Group's latest launch, Donut Worry Be Happy, is tapping into this market with the launch of Bites – a new range of premium filled mini doughnuts.
The new range is ideal for any foodservice operation and is available in six flavors. Among them, Apricotty features a filling of apricot marmalade; Caramba boasts a smooth, creamy caramel toffee; Crazelnut offers a burst of chocolate hazelnut; and the Speculicious Bite is packed with speculoos paste.
"Those looking for a fruitier snack can opt for the Very Berry Bite; a sweet and simply delicious product encased with red summer berries," said Hughes. "Those in the market for a hint of white chocolate can choose the White Chocolate Bite."
Coated in a light dusting of icing, each Bite boasts 100% natural flavors and colors, using only Roundtable on Sustainable Palm Oil (RSPO) standards for sustainable production, cocoa and chocolate that is 100% UTZ certified, along with Belgian chocolate and real fruit jam fillings.
Northamptonshire, England-headquartered Central Foods has also launched a number of new frozen desserts for the foodservice sector, including the Menuserve Squidgy Chocolate Roll and a Strawberry and Prosecco Meringue Roulade. Additionally, it is distributing bite-sized mixed dessert and cheesecake selections.
Elsewhere on the UK foodservice distribution front, the Waltham, Accrington-based Country Range Group has seen strong growth in its indulgent dessert lines following the introduction two frozen, pre-portioned bit-size offerings. The thaw and serve sweet treats are ideal for busy kitchen operators.
Affordable Indulgence
Consumers continue to seek out affordable indulgence, even more so following government-imposed restrictions on freedom to travel over the last couple of years due to the Covid-19 health crisis. As a result staycations have been increasing in popularity, which has seen Brits head to UK holiday parks and hotels. This means more people have been eating out in pubs and restaurants, and desserts are high on the list of menu priorities.
"We have seen a surge in demand from this segment and a shift towards more premium products," said Ashley Hopwell, commercial director at Hopwells, one the of the largest frozen food wholesalers in the United Kingdom. "Holiday makers are prepared to pay a little more if it enhances their experience. This is not a trick that's been missed by foodservice manufacturers either, as once staple products are now receiving a makeover and we're seeing premiumization across many areas including doughnuts, waffles, and even Whippy ice cream."
Consumers want desserts not only to indulge in, but offerings that are healthier, too. In fact, a 2021 desserts market report from Mintel found that 70% of people enjoying desserts believe they can can be both healthy and indulgent.
"It is important that caterers are striking the balance between both indulgence and health with their dessert options," said LLBG's Hughes. "Doughnuts are often recognized as unabashedly indulgent and a treat, however, Donut Worry Be Happy offers an alternative light bite, with a burst of flavor."
Donut Worry Be Happy doughnut dough is promoted as 20% lighter than that which competitors are offering, pointed out Hughes. Ingredients include UTZ-certified cocoa, Belgian chocolate, pistachio cream and strawberry pieces.
The healthy indulgence dessert trend looks set to stay, so there's bound to be more products entering the category containing ingredients that are associated with healthy living. Clean label, organic, free from, plant-based and vegan options are headed to take a larger segment within the dessert channel moving forward.
"Today's marketplace is evolving and transforming at such a record pace," said Hughes. "Consumer behavior has changed in so many ways over the past 12 months and has undoubtedly had an impact on the industry. However, the outlook for the dessert segment is still optimistic and I look forward to seeing what the future holds for the sector."
– Reported by Sarah Welsh