The Kroger grocery chain has promised a "Thanksgiving Fresh" for everyone in the United States, and as always frozen private label products will be an essential part of the holiday menu. It all starts with turkey, of course, and America's largest food retailer expects to sell 55 million pounds of the domesticated game bird that serves as the main course of the traditional feast. Frozen, preservative-free Kroger Tender & Juicy Young Turkey is an especially popular choice among shoppers at the company's more than 2,700 stores in 35 states across the nation.
Estimating that the cost of turkey has risen 20 cents per pound this year, the Cincinnati, Ohio-headquartered grocer will not pass on this rising cost to shoppers. Kroger's efforts to cushion customers from the impact of ongoing price inflation as they prepare holiday meals includes a zero-compromise shopping guide with meal options that can feed 10 people for as little as $5 per person.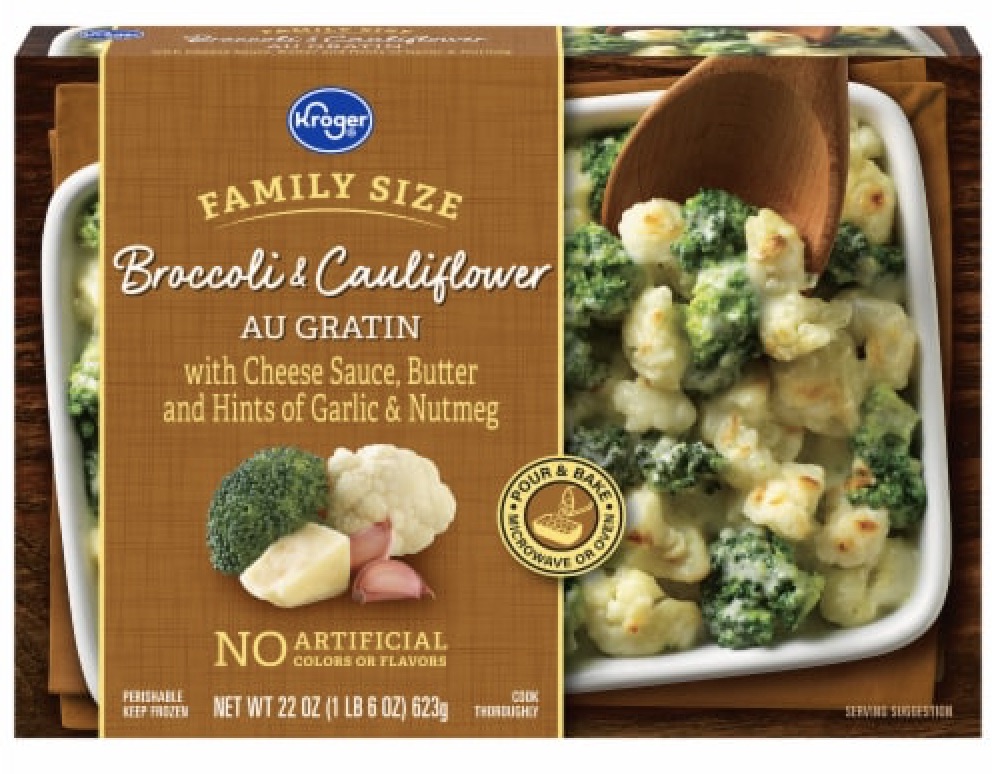 While turkey will be at the center of the Thanksgiving plate for most consumers, side dishes prepared from frozen components as well as desserts will accompany the festive spread. For example: Kroger Family Size Broccoli and Cauliflower Au Gratin; and Kroger Pumpkin Pie Ice Cream.
On the fresh side of the menu, cranberries remain a holiday staple with a projected 6.2 million pounds to be sold. Among the 4.1 million pies purchased this season, pumpkin, apple and pecan dominate as customer favorites. For holiday hosts looking for more variety or families who simply cannot choose between seasonal favorites, Kroger has customers covered with a brand-new half-pumpkin and half-pecan pie available for the first time this year.
"As families and friends gather this Thanksgiving, we are here to help them make it a meal they will remember – whether they're recreating longstanding traditions or creating new – no matter how they choose to celebrate," said Stuart Aitken, Kroger's senior vice president and chief merchant and marketing officer.