Back from Paris, Eric Mansour is pleased to report that the Alexandria, Egypt-headquartered Givrex team enjoyed success at the SIAL B2B food exhibition. The biennial show, having returned in full swing after being cancelled in 2020 due to the coronavirus pandemic, is always a major event for the company, as it conducts a good deal of business in France as well as elsewhere in Europe, North America, Australia, Japan, GCC countries, other Arab nations and of course the domestic home market.
"It was indeed a great pleasure meeting with customers and potential clients, as we had the chance to exchange valuable information and engage in constructive conversations," said Eric, who with his sister Monique lead the family-owned and operated frozen vegetable and fruit company founded in 1978 by their late father Robert Mansour, who was a pioneer in the Egyptian frozen food industry dating back to the 1950s.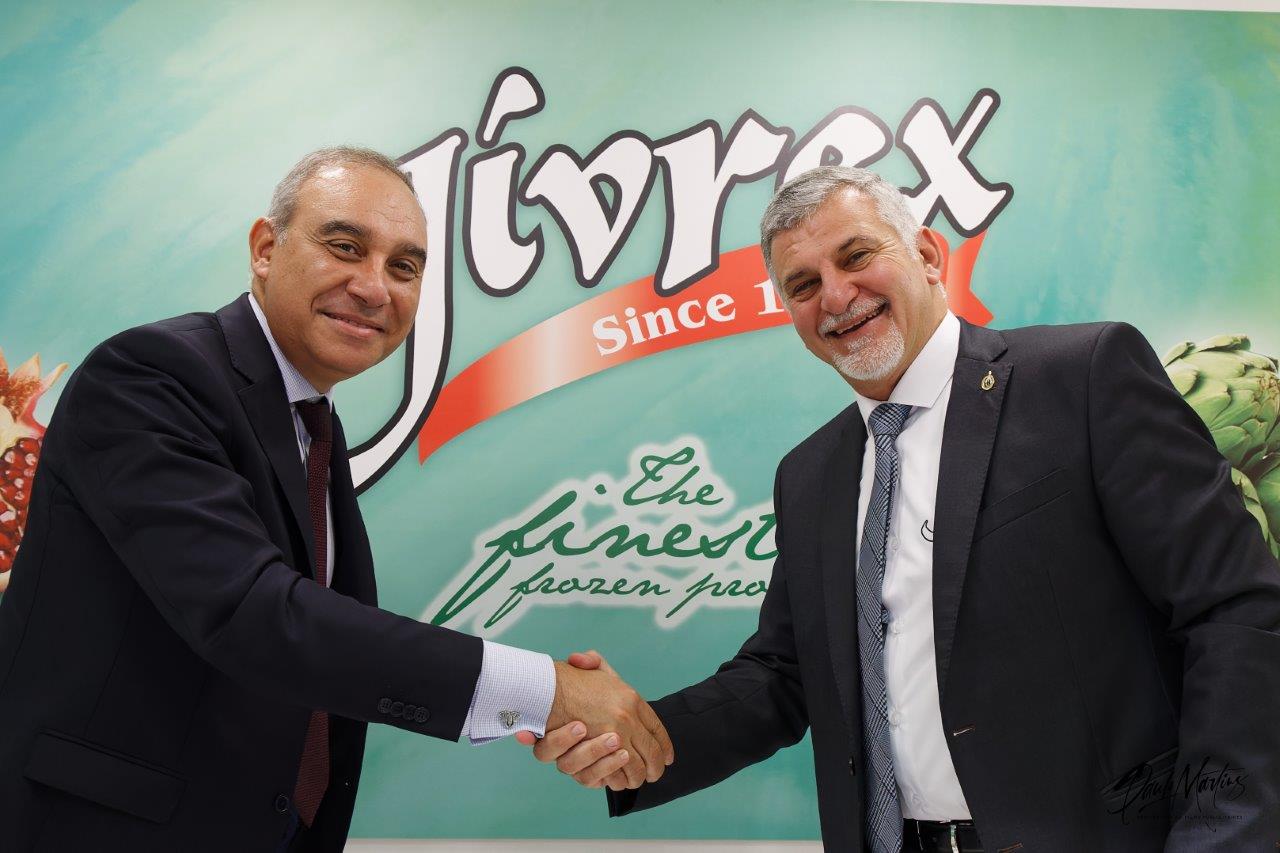 Visitors to the Givrex stand were treated to a selection of tasty samples from a prolific portfolio of healthy-eating vegetables sourced primarily from the fertile Nile Delta region. The IQF range includes artichokes, peeled broad beans and cut green beans, sweet corn, okra, broccoli, cauliflower, spinach, taro, molokhia, sweet potatoes, grilled eggplant, onions and much more.
Among pulps and IQF fruits on offer by Givrex are higher brix strawberries and pomegranate arils, red figs and guava.
Additionally, falafel paste, semi-fried falafel and tasty creamy soups on the menu include yellow lentil with carrots, potatoes, tomato and garlic, as well as broccoli artichoke, and broad beans cream.
As a supplier to foodservice and industrial further processing channels as well as the retail trade, Givrex offers private label services and provides packaging in various sizes to suit specific requirements of clients.
"We are delighted at all times to answer questions and comply with customer requests," said Mr. Mansour. "I invite interested parties to visit our website, www.givrex.com, to get a better idea and full picture of what we can produce and supply."
– Reported by John Saulnier