Sint-Katelijne-Waver, Belgium-headquartered Greenyard, a global producer and marketer of fresh, frozen and prepared fruit and vegetables, has expanded its frozen product range with the acquisition of the Dutch-Italian startup brand Gigi Gelato. The Wageningen, Netherlands-based frozen snacks specialist pairs fruit and vegetables in innovative ways to create a healthy alternative to the traditionally indulgent gelato.
With no dairy, additives or artificial aromas, Gigi Gelato delivers a pure-plant food experience to consumers in three flavor combinations: Strawberry, Blueberry and Beetroot; Mango, Passion Fruit and Fennel; and Ginger, Orange and Carrot. Distribution is in three-packs, with each lollie weighing in at 70 grams.
Commercial Springboard
Greenyard aims to use its close and integrated relationships with Europe's leading retailers and foodservice partners to serve as a commercial springboard for this new product category within frozen fruits and vegetables. The team that founded Gigi Gelato will remain on board to support the product's commercial strategy and innovation process.
"This is an important step in our journey to market innovative and convenient products that stimulate the consumption of fruit and vegetables," said Kobe Vanhaecke, Greenyard Frozen Belgium's Commercial Director. "By expanding our frozen product range, we can now provide broader market availability for this revolutionary pure-plant product innovation, we are confident Gigi Gelato will be a formidable contender in the ice cream sector."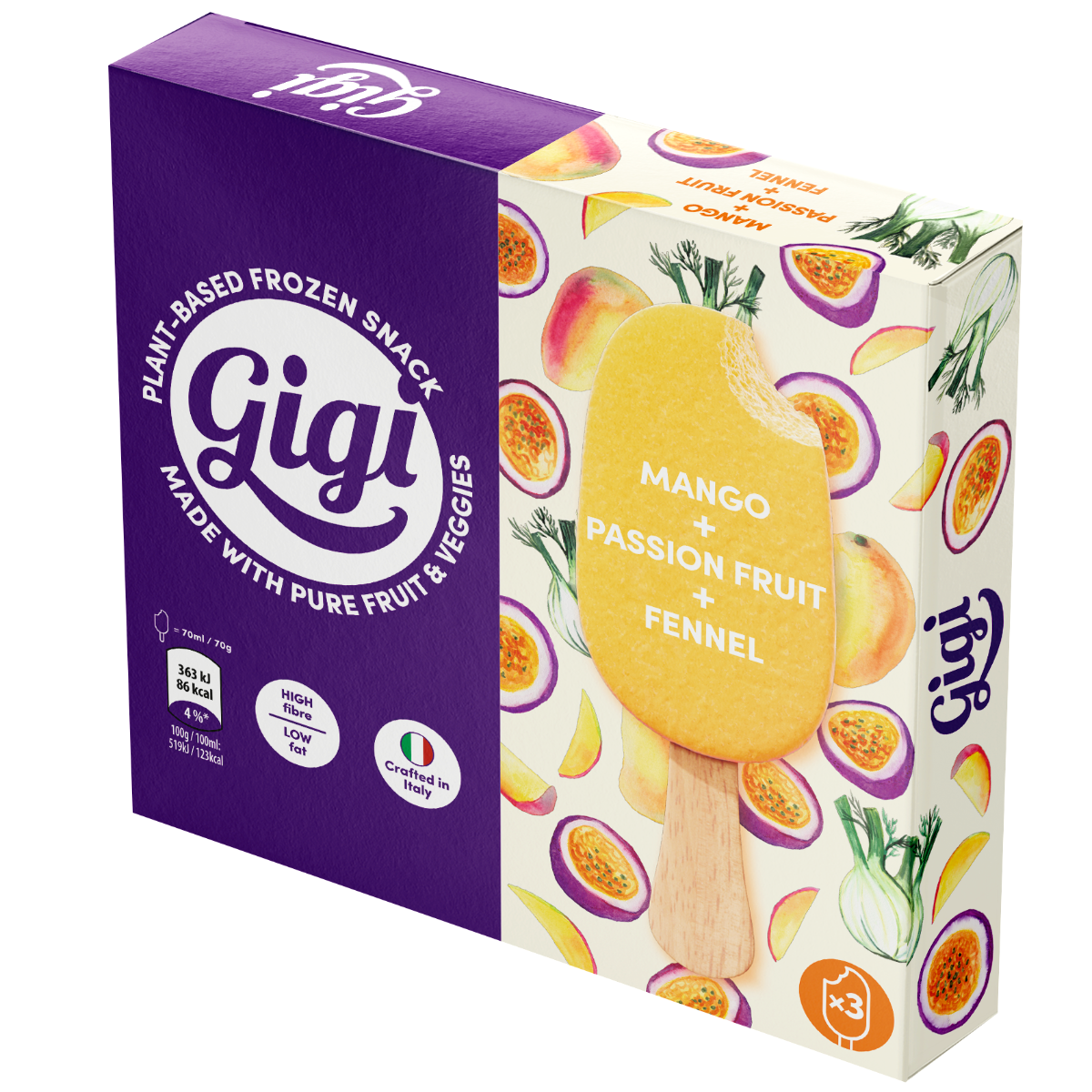 Game Changer in the Frozen Snack Category
In bringing healthy, accessible, and convenient products to the market, Greenyard aims to increase overall fruit and vegetable consumption. Gigi Gelato entirely fits within that ambition as it provides healthier alternatives to indulgence products such as ice cream.
Moreover, pointed out Vanhaecke, the special combination of fruit and vegetables, based on the latest trends in food pairing, "makes for deliciously surprising, tasty flavors that can be enjoyed without giving consumers the slightest sense of guilt."
He added: "It genuinely brings the Italian gelato tradition and values to a whole new level. A healthy, vegan alternative with the authentic creamy sorbet-like palate."