White Castle Bites are being rolled out at grocery store freezer aisles in the United States. Inspired by the iconic flavor of White Castle sliders, the new bite-sized snacks in Hamburger and Cheeseburger flavors feature beef and onions wrapped in a crispy golden crust and packaged in two sizes — 18 oz. standard stand-up bags and 40 oz. party packs.
The products were developed through a collaboration between the White Castle fast food hamburger chain and Bellisio Foods, one of North America's largest frozen food companies.
"Castle Bites are a fun, new way to extend a delicious option that meets the mark on distinctive taste," said Lynn Blashford, chief marketing officer of Columbus, Ohio-headquartered White Castle. "In recent research, consumers have let us know they're ready to try, and ready to buy."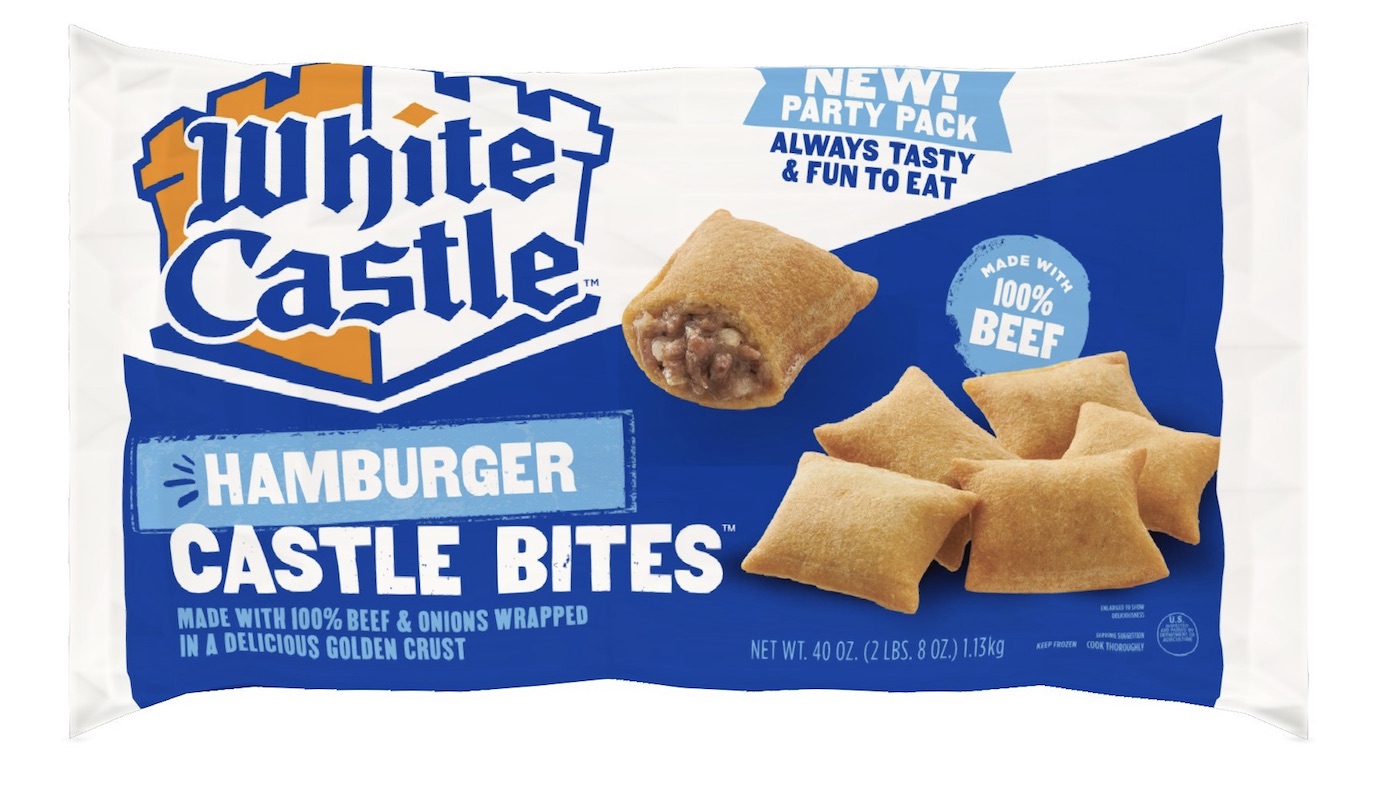 "Snacking at home has continued to grow as consumers seek convenient and delicious options that fit within new schedules and routines," said Steve Young, chief executive office of Bellisio Foods. "We are proud to utilize our more than 30 years of experience in frozen foods and in snack rolls to launch such an innovative product, and are excited to build upon our partnership with White Castle, especially following the successful launch of the White Castle Chicken Rings at retail."
Headquartered in Minneapolis, Bellisio Foods produces more than 400 items spanning a wide variety of frozen food categories, including single and multi-serve entrees, snacks and side dishes. The subsidiary of Bangkok, Thailand-headquartered Charoen Pokphand Foods markets these products under its Michelina's and Authentic Asia labels, as well as under licensed brands Boston Market, Atkins and Quest. The company also co-packs private label, retail and foodservice products.