The White Castle quick service restaurant chain in the United States will usher in the month of "Joenuary" by bringing back the Sloppy Joe Slider and the Smoky Joe Slider, along with two new items: the Spicy Joe Slider and Sloppy Fries.
The Columbus, Ohio-headquartered hamburger specialist is teaming up with Grammy-nominated hip-hop artist and self-professed Slider lover Fat Joe to introduce the new products and to celebrate Joenuary as a month dedicated to all things Joe. Fat Joe and White Castle have lots of fun and surprises lined up, including Joe-inspired memes and trivia as well as original "joetry" (poetry) and "joekes" (jokes).
"Our Sloppy Joes are back, and that means it's time to embrace the sloppy life," said Jamie Richardson, vice president at White Castle. "We're excited that Fat Joe is helping us announce the return of our Sloppy Joe and Smoky Joe Sliders and introduce our new offerings."
As a South Bronx, New York City native, Latino rapper Fat Joe (AKA Joseph Cartagena) grew up visiting his local White Castle on a regular basis.
"White Castle was a big part of my childhood," Fat Joe said. "I always enjoyed eating Sliders with my friends and family, so it's a full-circle moment to partner with them all these years later in an unprecedented way. I'm excited to introduce new additions to the menu and share some other surprises so we can start the new year off right."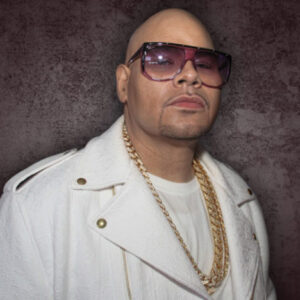 The 99-cent Sloppy Joe Slider is a nod to the classic comfort food, only slider-sized. Boasting lean ground beef, onions, tomatoes and bell peppers mixed with a sweet-and-tangy sauce, it's made the same way as the Sloppy Joe Slider except that it's topped with smoked cheddar cheese and crispy onions.
The Spicy Joe Slider turns up the heat a bit on the old classic as it features a spicy slice of jalapeno cheese and jalapeno crisps. The new Sloppy Fries are White Castle's signature crispy crinkle fries covered with melted cheese and topped with the tangy Sloppy Joe sauce.
The special menu will be featured through February 19, or while supplies last. Customers can mix or match the Sloppy, Smoky or Spicy Joe Sliders in a "Joe 6-Pack" for just $6.
About White Castle
White Castle, America's first fast food hamburger chain, has been in business for just over 100 years. It started serving the Original Slider in 1921. Today, White Castle owns and operates 377 restaurants in the US Midwest, the New York metropolitan area, New Jersey, Kentucky, Tennesse, Nevada, Arizona and Florida. It also has two outlets in Shanghai, China, and sells frozen retail packs of Sliders in grocery stores across the United States.