The Impossible Burger debuted in grocery stores at all 27 outlets of Gelson's Markets in Southern California from San Diego to Los Angeles, Ventura County and Santa Barbara on September 20, marking the first time that the general public was able to buy the faux meat product for preparation at home. Later this month it will be introduced to select shops on the East Coast of the United States, followed by debuts at leading grocery stores in other key regions of the nation.
The award-winning, plant-based meat substitute, which has been formulated to rival ground beef from cows in taste, nutrition and versatility, has until now been exclusively a foodservice item. It is currently on the menu at more than 17,000 restaurants across the USA.
"Three years ago we introduced plant-based meat to top chefs in America's most important restaurants. They consistently told us that the Impossible Burger blew them away. We can't wait for home cooks to experience the magic," said Dr. Patrick O. Brown, the founder and chief executive officer of Redwood City, California-headquartered Impossible Foods.
As the food tech startup company scales up production capacity – both at its own plant in Oakland, California and at other locations with co-packer OSI Group – its retail push will be accelerated.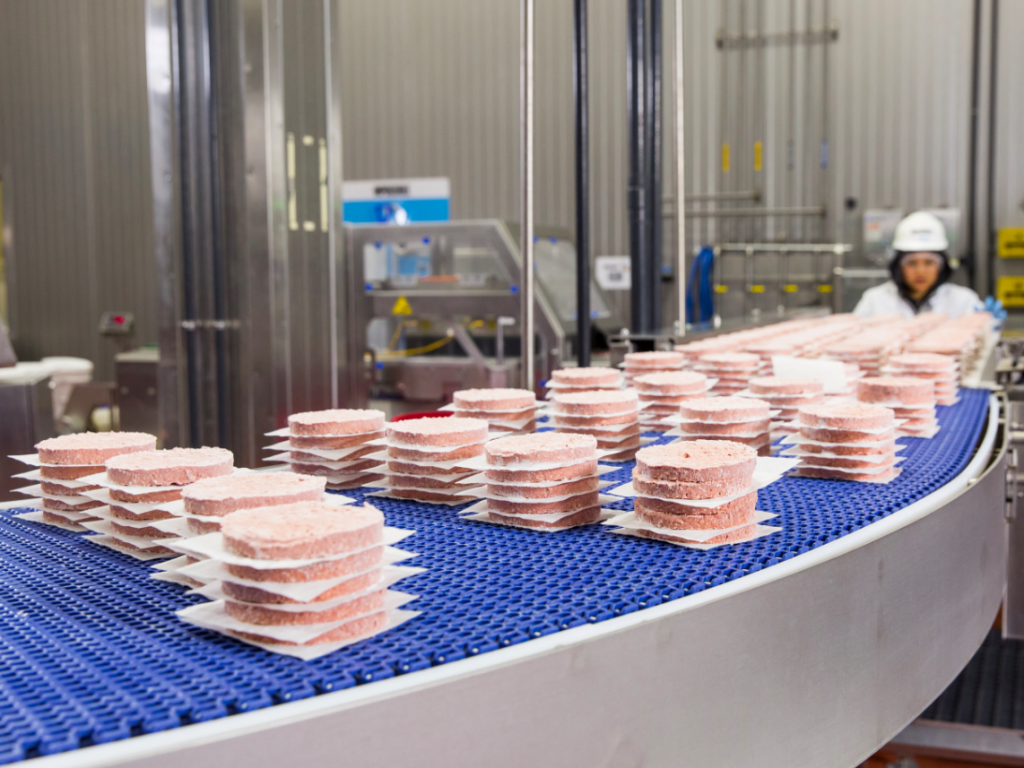 "The first step into retail is a watershed moment in our history," said Senior Vice President Nick Halla. "We're thrilled and humbled that our launch partners for this limited release are homegrown, beloved grocery stores with cult followings in their regions."
Avant-garde Since 1951
Gelson's is regarded one of North America's premier food retail chains, with a highly loyal customer base. Founded in 1951, it has been on the forefront of grocery trends that have since gone national – from Saturday farmers' markets to popular holiday tasting parties.
Earlier this year in its annual supermarket rankings, Consumer Reports magazine named Gelson's "Best in the West" and one of the top grocery chains nationwide. In particular, the operation earned the magazine's highest possible score in meat quality.
"People who shop at Gelson's know and appreciate great food, and the Impossible Burger is going to become a go-to favorite in home-cooked meals, from dim sum to BBQ," said Gelson's President and CEO Rob McDougall. "We'll also be unveiling delicious new recipes featuring Impossible in Gelson's Kitchen and offering an Impossible Burger at our Wine & Tapas bars."
The plant-based, bioengineered Impossible Burger is kosher, halal and gluten-free certified. A 12-ounce package costs $8.99 at Gelson's, and is sold from chilled as well as frozen meat cases.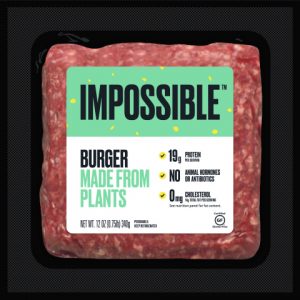 The product contains as much bioavailable iron and protein as a comparable serving of ground beef produced from cattle meat. A 4-ounce serving of Impossible Burger has 0 mg cholesterol, 14 grams of total fat, 8g of saturated fat and 240 calories. A conventional 4-ounce "80/20" patty from cows has 80 mg cholesterol, 23 grams of total fat, 9g of saturated fat and 290 calories.
Designed to Disrupt, Built to Scale
Founded in 2011 by Dr. Brown, a Stanford biochemistry professor emeritus, former pediatrician and Howard Hughes Medical Institute investigator, Impossible Foods makes fake meat from plants with a much smaller environmental footprint than meat from animals. The company uses science and technology to create wholesome food, restore natural ecosystems, and feed a growing population sustainably.
Rising Demand
The Impossible Burger is sold at restaurants in all 50 states and in nearly every type of cuisine – from pizza to poke sushi burritos. It is now America's most popular late-night delivery snack, according to Grubhub's "State of the Plate" report, with delivery sales surging 529% in the first half of 2019.
In April, the world's second largest hamburger chain, Burger King, debuted the Impossible Whopper in a regional test in the St. Louis, Missouri region, which went so well that the Miami-headquartered operation rolled out the product last month to 7,200 U.S. units nationwide.
Overseas, sales have increased more than five-fold in Asia since launching in Singapore in March of 2019. Impossible Foods' plant-based meat is sold in a wide range of restaurants and utilized in cuisines served throughout Hong Kong, Singapore, and Macau.