FrozenFoodsBiz (FFB) is pleased to announce that it will host a round table discussion among leaders of the International Frozen Food Network (IFFN) to be featured as part of the Anuga@home virtual program presented during the October 9-13 Anuga 2021 trade show in Cologne, Germany. It will also be available on demand thereafter. 
"Fresh, Healthy & Sustainable: Why Frozen Food is a Game Changer for a More Sustainable Food System" is the theme of the event, which will be moderated by FFB Director John Saulnier. Among panelists scheduled to participate are Dr. Sabine Eichner and Bernd Stark of the Deutsches Tiefkühlinstitut (dti); Alison Bodor and Donna Garren of the American Frozen Food Institute (AFFI); Richard Harrow of the British Frozen Food Federation (BFFF); Dan Orehov of FrozenFoodsBiz; and frozen food trade association managing directors from Adepale – Les Entreprises des Glaces et Surgelés (LEGS) of France, Die Lebensmittelindustrie of Austria, VriesVerPlatform of the Netherlands, and Unione Nazionale Alimentari Surgelati (UNAS) of Italy.
"This is the first time the European and American associations have joined forces to actively promote frozen food. While the benefits of freezing are widely recognized by the food industry, what is less appreciated is the key role frozen has to play in helping deliver healthier diets and a more sustainable industry by preserving food and reducing food waste. We hope this important roundtable discussion will help spread knowledge and understanding," said Dr. Eichner of dti, who is coordinating IFFI activities.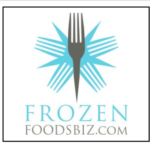 The aim of IFFN is to raise global awareness of the benefits of frozen food and to promote an exchange of ideas within the international frozen food industry. The organization is focusing its efforts on communications, sustainability and food safety, and will be represented at Deutsches Tiefkühlinstitut Booth B11/C10 in Hall 4.2 at the Koelnmesse fairgrounds during the Anuga exhibition.
While the ongoing coronavirus (SARS-CoV-2) pandemic will certainly have an impact on in-person attendance at this year's show, approximately 4,000 companies from 91 countries have already registered and further registrations are expected. This compares with7,590 companies that were on the scene during Anuga's record-breaking 100th Anniversary edition in 2019.
This year show organizers are combining the strengths of a physical event with digital features in the form of Anuga@home. The hybrid approach enables buyers, sellers and other professionals from the food industry around the world to discover trade fair presences and products and connect with relevant contact partners via innovative virtual channels. The hygienic concept ensures the greatest possible safety #B-SAFE4business | Anuga,while the new Check | Anuga optimally regulates admission for all trade fair participants, many of whom rightfully Covid-19 concerns.
As always, the frozen food sector will be well represented at the show, with leading producers and marketers spanning all segments of the industry ranging from vegetables and fruits, to fish, seafood, poultry, red meat, baked goods, desserts, ice cream and specialty products.