Lantmännen has signed an agreement to purchase 100% of the Hyvinkää, Finland-headquartered Myllyn Paras group, a food company currently owned by Sponsor Capital. The acquisition is a key step in broadening Lantmännen's base in Finland, as the deal will cover the entire value chain for grain-based food products in the country, enabling long-term innovation and a product offering from field to fork.
The transaction is subject to approval of the Finnish Competition and Consumer Authority. Until approved is finalized, Lantmännen and Myllyn Paras continue to operate as separate companies.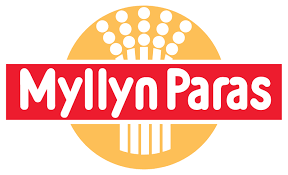 With domestic grain at the core of its business, Myllyn Paras operates two factories in Hyvinkää: a mill for production of pasta, flour and flakes; and a frozen baked goods and dough plant. It has well known branded product offerings in the frozen bakery segment, and an established position within flour, flakes, brans, rice and pasta sectors.
Employing approximately 110 people and suppling the domestic retail and foodservice sector, sales generated by Myllyn Paras amount to approximately €60 million per annum. 
Stockholm, Sweden-headquartered Lantmännen, an agricultural cooperative owned by 19,000 Swedish farmers, has 10,000 employees, operations in over 20 countries and an annual turnover of SEK 45 billion. Grain is at the heart of business, with Schulstad, AXA, Bonjour, Kungsörnen, GoGreen, Gooh, FINN CRISP and Vaasan among the group's best known brands.