Toastyfresh has teamed up with frozen bakery and beverage specialist Delice de France to launch a home delivery service in the United Kingdom offering boxes of 12 frozen gourmet paninis as well as French-style bakery products.
Having built a loyal customer base of commercial caterers over the years, Bitford, Salisbury, England-headquartered Toasty Products supplies its Toastyfresh range of pre-filled food products and ready-made paninis to outlets across the UK. With more consumers in locked-down Britain wanting their favorite foods delivered through home delivery services, Toastyfresh now offers a box selection of four tasty panini fillings and Delice de France sweet treat and premium bread products.
All are hygienically packaged and distributed through a nationwide fleet of freezer vans. The panini boxes contain 3 x Ham and Cheese Paninis, 3 x Cheese and Onion Paninis, 3 x Mozzarella, Basil and Tomato Paninis and 3 x Tuna, and Peppers and Onion Paninis.
"The quality and convenience of Toastyfresh products have helped drive strong demand from consumer markets across the country. As the current climate pushes more people to shop online, now is the time to provide a delicious range of Toastyfresh Paninis and Delice de France sweet treat and premium bread products through an extremely reliable frozen home delivery service," said Sales Director Matt Holman.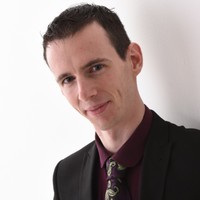 The product line features food hygiene benefits, as cross-contamination is minimized and cleaning is more efficient thanks to innovative 'Grill in the Bag' packaging technology.
"In light of today's heightened demand for home delivery services and continuing government restrictions keeping people at home, Toastyfresh is providing the high quality paninis you would normally be able to purchase from your local coffee shop," stated Holman. "Those who are self-isolating deserve to have their favorite foods readily available."
To demonstrate its support for National Health Service (NHS) workers, the company has pledged to donate 10% of its home delivery profits to NHS charities.
Holman elaborated: "As most people strive to adapt to the current climate, like all people, here at Toastyfresh we're extremely proud of the commitment demonstrated by all NHS workers. Through giving back to this great cause, we hope we can convey some of the gratitude felt throughout the UK."