Novi, Michigan, USA-headquartered Lineage Logistics has welcomed Lynn Wentworth to its board of directors. Additionally, the world's largest international cold storage logistics company announced the appointment of Natalie Matsler as chief legal officer and corporate secretary. In this role, she will oversee legal, safety and compliance, food optimization and corporate compliance functions.
Bringing expertise in finance, technology and logistics to Lineage, Wentworth currently serves on the boards of Graphic Packaging and Benchmark Electronics. She is the former chairman of CyrusOne and Cincinnati Bell, and chaired the audit and finance committees at both companies. Before her board service, Wentworth was the chief financial officer and treasurer of BlueLinx Holdings Inc., a leading distributor of building products in North America. Prior to joining BlueLinx, she held numerous leadership positions with BellSouth Corporation across tax, strategic planning, investor relations, financial planning, sales and operations and was ultimately appointed the chief financial officer of its communications group.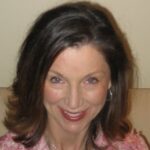 "As Lineage continues to grow and execute our mission of transforming the food supply chain to eliminate waste and help feed the world, we are thrilled to welcome Lynn to the board," said Adam Forste, co-executive chairman of Lineage and co-founder of Bay Grove, the San Francisco, California-headquartered investment firm that owns Lineage.
As the newest member of Lineage's executive leadership team, Natalie Matsler reports directly to President and CEO Greg Lehmkuhl. Most recently, she served as general counsel of McCourt Partners, a private investment platform based in Los Angeles, California, where she led several projects in real estate development featuring green technology and resilient design.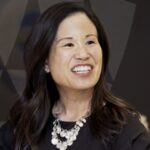 This is her second time working for Lineage, as Matsler previously served in multiple legal leadership roles at the company, including senior vice president and deputy general counsel from 2014-21. Before joining Lineage, she held legal roles of increasing responsibility at Latham & Watkins LLP, Downey Savings and Loan Association, F.A. and U.S. Bank National Association.
"We are thrilled to welcome Natalie back," said Lehmkuhl. "With a proven track record of leading, managing and advising significant projects across our global network, she brings extensive experience to Lineage and will play a key role in advancing the company's strategic initiatives."