Performance Team (PT), a Maersk company engaged in third-party distribution, transportation and logistics programs for customers throughout the globe, has announced plans for construction of a cold storage warehouse scheduled to open in Ridgeville, South Carolina during the first quarter of 2023. Shipments from the site will be within reach of 80 million consumers within one day and 225 million consumers within two days.
In addition to storage space rental, the facility will offer customers refrigerated inland trucking, blast/quick freezing, USDA meat inspections, boxing/repacking, and other services.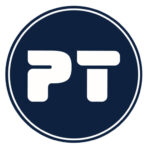 Maersk is collaborating with Atlanta, Georgia-based RL Cold, a division of real estate developer RealtyLink, on the project. Ground was recently broken for construction of the 300,000-square-foot complex situated on 37 acres in Santee Cooper's Camp Hall Commerce Park, about 30 minutes from the Port of Charleston, where it is anticipated that there will be continued increases in shipments of freight containers loaded with meat and other temperature-controlled food products, as throughput has doubled to almost 37,000 twenty-foot containers per annum over the past 10 years.
"We have been evaluating South Atlantic cold chain market opportunities for the past three years – and this opportunity stood out in a strong way for a number of good reasons," stated Mike Meierkort, head of logistics and services for Maersk North America. "The South Atlantic is one of the fastest growing areas in the nation, and we see lots of business opportunities. We see the Port of Charleston as a fast-growing deepwater port that has expanded to meet future growth."
The Ridgeville cold storage facility will be certified LEED Gold and have rooftop solar, a CO2 cascade refrigeration system, LEDs and smart lighting, low-flow water devices, rainwater recapture, electric car charging, and use a virtual power purchase agreement for clean power to offset any grid power consumption.
Performance Team operates over 155 distribution and fulfillment center locations and transportation services in North America, which are complemented by Maersk's expanded e-commerce logistics capabilities and Pilot Freight Services in the United States.