New York City-headquartered Mark Foods and Milton, Connecticut-based Arista Industries' Seafood Division, two specialist wholesalers of frozen fish products, have combined operations and are moving forward under the Mark Foods banner. Financial terms of the deal were not disclosed.
Founded in 2002 by CEO Barry Markman, Mark Foods is a major importer, processor and marketer of premium seafood. Arista, which has been in business since 1930, is a supplier to many of the largest foodservice distributors and retailers in the United States. Combined company sales will amount to approximately 100 million pounds of seafood generating revenues exceeding $800 million annually. Among popular items focused on will be Chilean sea bass, farm-raised and wild-caught shrimp, New Zealand mussels, lobster, crab and Spanish octopus.
Conceived as specialty oils supplier, Arista evolved from an early focus on marine oils imported from Japan and Norway to become a supplier of bulk marine, plant, vegetable, seed, nut, bean and essential oils, butters and powders to the pharmaceutical, cosmetics/personal care, nutritional supplement, food and pet food industries. It entered the seafood industry in the 1960s and grew into a major supplier of seafood to the US foodservice sector.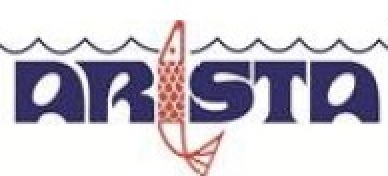 The third-generation family business maintains long-standing relationships with a global network of experienced seafood producers and manufacturers focused on farm-raised and wild-caught shrimp, octopus, lobster and a variety of finfish. Sales volumes exceed 50 million pounds of frozen seafood annually.
Arista Industries President Alan Weitzer, Arista Seafood General Manager Joe Weitzer, and the entire seafood team will join Mark Foods as part of the transaction. This will significantly expand Mark Foods' talent pool and sales operations, doubling the personnel base to more than 50 employees with a combined sales force of 20 people.
CEO Markman commented: "I have long admired the Arista Seafood team and the business they have built, and I am thrilled to welcome them to the Mark Foods family. Looking ahead, our combined leadership team is eager to work together in delivering the highest quality seafood to our customers."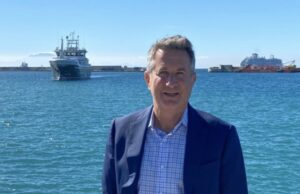 Alan Weitzer stated: "We are excited to have found a strong partner in Mark Foods. We anticipate a seamless transition for our customer and supplier partners. Our cultural alignment on commitment to quality, service and sustainability positions the combined company for long-term success to the benefit of our customers, suppliers and employees."
With the completion of the transaction, all Arista Industries shareholders have become shareholders in Mark Foods. Arista's specialty oils business is not part of the deal and will continue to operate as Arista Industries, Inc. with no changes to the ownership group and no changes to the specialty oils team's management and personnel.
Ongoing Investment
Themerwith Arista Seafood is the latest in a series of growth initiatives undertaken by Mark Foods over the last several years. In 2019 it partnered with key suppliers to build Openwater Seafoods, a processing facility in Orlando, Florida, which is now regarded as the leading processing facility for Chilean sea bass globally. In 2021 it acquired a significant interest in Endeavor Seafoods, a leading importer and marketer of seafood products based in Newport, Rhode Island.
Last year Mark Foods hired experienced seafood industry executive Josh Burman to expand its sales and marketing programs and launch a fresh fish importing operation. Additionally, Arista Industries acquired Penguin Frozen Foods, a leading distributor of gulf domestic shrimp, in 2021.
Through its joint venture processing facility in Florida, Mark Foods is producing over 12 million pounds of value-added seafood offerings for retailers, chain restaurants and distributor accounts. The company recently opened a sales office in Singapore to expand business in the Asia Pacific region.