The plant-based food specialists at MorningStar Farms and the flavor masters at Pringles, both brands of Battle Creek, Michigan, USA-headquartered Kellogg Company, have collaborated to debut MorningStar Farms Chik'n Fries in two flavors: Original and Scorchin' Cheddar Cheeze.
The frozen products are promoted as "the first of their kind" in the national market. Crispy and golden on the outside, and juicy on the inside, they are made with 100% plant-based protein, containing 11 grams of protein and 41% less fat than leading homestyle chicken fries sold in retail stores.
The Pringles Original flavored option combines notes of chicken broth flavor with the signature potato-crisp taste, while the Scorchin' Cheddar Cheeze alternative is savory and salty with a deletable balance of cheddar flavor and heat. Both items may be served as dippable finger foods and are versatile enough as choices for lunch, dinner or in-between snacking. They can be oven heated, microwaved or air fried.
"Given our mission to bring more people into the plant-based protein space, partnering with Pringles seemed like the perfect next step in innovation for MorningStar Farms," said Danielle Rappoport, Kellogg's marketing director for plant-based protein products. "We're excited to build upon the success of our most recent launches and bring Chik'n Fries into the MorningStar Farms lineup, tapping into Pringles fun and distinct flavor profile for a groundbreaking matchup."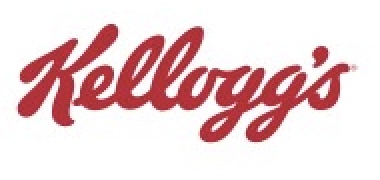 "Pringles is known for its crisp crunch, iconic can and flavor combinations, and we are excited to give the fans a new way to experience the brand outside of snacking occasions," said Mauricio Jenkins, Kellogg's vice president for global salty snacks.
"This partnership with MorningStar Farms brings the well known and loved Pringles flavor into the plant-based space with Chik'n Fries, a fun and delicious mashup."
Both varieties will be rolled out this year, with the Pringles Original offering hitting shelves in March and the Cheddar Cheeze flavor available at stores in the fall.
Breakfast Innovations
Meanwhile, on the breakfast front, MorningStar Farms Breakfast Bites with Vegan Egg and Sausage will also debut in grocery store freezer sections in March, followed by the launch of Breakfast Bites with Vegan Egg and Bacon later this fall.
Breakfast Bites with Vegan Egg and Sausage, made with cheddar style cheeze, onions and red bell peppers, contain 54% less fat than the leading sausage egg bites. In addition to vegan eggs, ingredients include mozzarella cheeze, spinach, onion and meatless bacon that save up a salty, smokey and savory flavor.