Nestlé and Paris, France-based private equity firm PAI Partners have agreed to set up a joint venture for Nestlé's frozen pizza business in Europe. Nestlé will retain a non-controlling stake with equal voting rights alongside PAI Partners.
The transaction is subject to employee consultations and the approval of regulatory authorities and is expected to close in the second half of 2023. Financial details are not being disclosed.
Vevey, Switzerland-headquartered Nestlé's pizza business spans several countries across Europe, with an annual turnover of around CHF 400 million. Products are currently distributed under the Wagner, Buitoni and Garden Gourmet brands in Germany, Italy, France, Spain, Switzerland, Portugal, Austria, Belgium and the Netherlands. The business will be headquartered in Germany and led by an experienced management team. It will operate two manufacturing facilities, in Nonnweiler, Germany, and Benevento, Italy.
Marco Settembri, executive vice president, Nestlé's chief executive officer for Zone Europe, stated: "We took a thorough look at our European pizza business and concluded that partnering with PAI provides the best platform to develop its full potential. Nestlé will remain invested in this business and participate in future growth and value creation as the joint venture continues to provide the very best pizza for consumers and retail partners."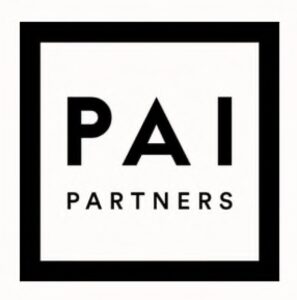 Frédéric Stévenin, a managing partner at PAI Partners, said: "This transaction is testimony to our relationship with Nestlé and brings together Nestlé's iconic brands with PAI's depth of expertise. We are delighted to once again partner with Nestlé to replicate our previous success."
This collaboration follows the creation of Froneri in 2016, a highly successful joint venture with PAI Partners. Today, Froneri is a global leader in ice cream with iconic brands and world class category expertise.
The proposed partnership will only cover Nestlé's frozen pizza business in Europe. Nestlé's pizza business in the United States is not part of the scope and remains integral to Nestlé's frozen food operations there.
Meanwhile, Nestlé announced definitive closure of its Buitoni pizza factory in Caudry, France in late March. Last year itt was linked to a number of E. coli bacterial contamination cases associated with consumption of Fraich'Up frozen pizzas produced at the plant.
On April 17 Nestlé reported that it has reached an agreement of "amicable compensation" effectively closing civil cases filed against the company by dozens consumers who claimed to have been affected by the E. coli exposure.
"Each person concerned will receive a compensation proposal from  which will follow a medical assessment and which will take into account, in an equitable manner, the seriousness of the damage and each situation," according to a statement issued by the Nestlé subsidiary reported by the RFI news and current affairs public radio station in France.