Canadians familiar with the "It's not delivery, it's Delissio…" TV commercial better prepare to tip the delivery pizza guy again, as the bake-at-home rising crust pizza is among a number of well established frozen food products that Nestlé Canada aims to discontinue. Other brands that will be pulled from retail sales channels across the country are Stouffer's , Lean Cuisine  and Life Cuisine.
At a time when demand for frozen prepared food has risen in many national markets, a press release issued by Nestlé Canada says that its decision to exit the frozen meals and pizza sector "is driven by the company's strategy to focus on categories that support long-term business growth and allow for reinvestment in portfolio lines." This would include higher margin sectors including ice cream, confectionery, coffee and beverages, infant foods and supplements, premium waters, pet food, health science and foodservice products.
Nestlé does not have production plants in Canada dedicated to manufacturing frozen meals or pizza products. The company will work with its retail partners to facilitate the exit affected SKUs.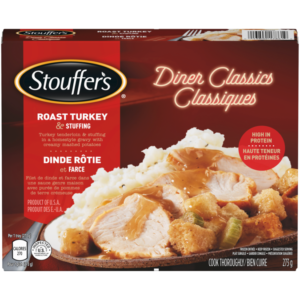 President and CEO John Carmichael stated: "Nestlé Canada attributes much of its long-term success to an ability to adapt and evolve within the industry. This decision enables us to further invest in priority categories. We remain open to enhancing our portfolio where it makes sense for our business. We look forward to continuing to offer Canadians great Nestlé products now, and in the future."
The coming departure of the Nestlé line could leave stores scrambling to replace the popular frozen products, Sylvain Charlebois, a food policy professor at Dalhousie University in Halifax, told The Canadian Press news agency.
"There's going to be a void in the freezer aisle," he commented. "It will be difficult for other (consumer packaged goods) companies to pick up the slack that quickly."