While over half of consumers in the United Kingdom (58%) say they have more interest in eating healthily than they did a decade ago, one in five still rate their diet as not healthy according to new research from Birds Eye, the iconic frozen foods brand marketed by Feltham, England-headquartered Nomad Foods.
The findings from its Better Health Impact report suggest there is no better time than the present for the food industry to help better the health of  consumers in Britain by supporting and empowering consumers and providing access to affordable, accessible and nutritious food.
Other Key Data
•Compared with a decade ago, 53% of the UK population is making more of an effort to eat important nutrients such as Omega-3 (for example, found in Birds Eye Omega 3 Fish Fingers).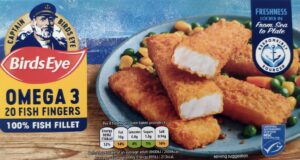 •Nearly a quarter (22%) of consumers say they are now much more likely to make an effort to minimize their intake of saturated fat, sugar, and salt compared with a decade ago.
•Sugar causes the greatest concern for consumers, with 40% selecting this as their main ingredient of concern.
•Fruit and vegetables, fish and beans and pulses are the food groups which those surveyed most commonly identified as lacking in their everyday diet.
•68% of respondent report that they do not regularly eat five portions of fruit and vegetables per day, despite over half (52%) saying they try to do so.
•Only 12% know that the recommended daily intake of fruit and vegetables can be achieved by eating fresh or frozen choices, and 50% incorrectly assume that frozen food doesn't have the same nutritional value as fresh equivalents.
The Birds Eye research comes at a pivotal time for the health of the nation – with the latest statistics from NHS showing that 63% of UK adults – equivalent to an estimated 35 million people – are suffering from obesity or are overweight.
"It is clear that consumers want to make healthier choices but many find it hard to do so, and this is down to a number of factors including time pressures, cost concerns, and a lack of confidence about how to make healthier choices," said Birds Eye General Manager Steve Challouma. "Our focus is on helping the nation eat a little more goodness every day, and we are committed to helping consumers turn their good intentions into a healthier reality."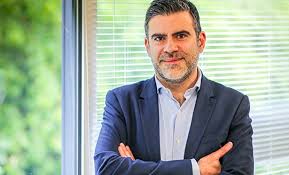 He added: "We know that the food industry needs to work together to support consumers, and through continued innovation and renovation, we have a golden opportunity to improve the health of the nation in the coming decade. This can be achieved by expanding healthy product ranges, innovating new healthier products, making nutritional improvements to the products we are currently offering and by gently nudging consumers towards more healthy and sustainable diets."
Retailers and brands can also support shoppers in making healthier choices through improving the understanding and signposting of healthier options. For example, 39% of consumers are not confident they know the difference between the different types of fat and almost a third never check traffic light labels. Ahead of the HFSS restrictions coming into place next year, these findings are particularly relevant for those considering how they can nutritionally optimize products and refocus their advertising efforts on healthier options.
To find out more about how habits have changed over the past decade and the role those working in the industry can play to support consumers in making healthier choices over the coming decade,  read Birds Eye's new Better Health Impact report.