Feltham, England-headquartered Nomad Foods, the largest retail frozen food brand marketer in Europe, has reported a 17% increase in second quarter 2022 sales of €697 million in comparison with the same period the year before. Profit amounted to €75 million, while organic revenue declined 3.2%. Adjusted EBITDA increased 2.9% to €127 million, and adjusted earnings per share of NOMD stock remained unchanged at €0.40.
"I am pleased with our performance, which saw our overall revenue base rise and our market share remain steady in a dynamic pricing environment," said Stéfan Descheemaeker, chief executive officer of the company whose name brands sold in 13 countries across Europe include Birds Eye, Findus and iglo.
"We are adjusting our business well to inflationary pressures and believe that supply chains are normalizing," he added. "However, in light of the continuing war in Ukraine, its collateral risks and European consumer sentiment, we are taking a more conservative posture to full year earnings."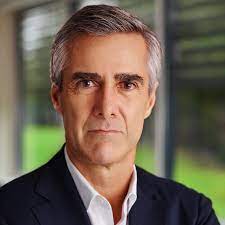 Adjusted EPS expectation for the year has been revised to a range of €1.65 to €1.71. Despite the cautious outlook and difficult macro conditions across Europe, management believes business is currently stronger than at any time in its history and confidently expects to remain on track to deliver an Adjusted EPS target of €2.30 for 2025.
During an earnings call with stock analysts and financial writers on August 10, Descheemaeker elaborated on price increases:
"With the rapid change in input costs, our pricing actions have become far more dynamic given the realities of dramatic cost inflation. We expect pricing to fully offset volume declines, leading to low single digit organic sales growth for the year which we see as a relatively good outcome and a testament to the strength of our brands. We believe further price increases will be necessary to recoup cost inflation and maintain our margins. This should allow us to exit the year with the gross margins and cash flow appropriate to maintain the proper investment in our business."