Missisauga, Ontario-based Sol Cuisine has entered into a definitive agreement to be acquired by PlantPlus Foods and its wholly-owned subsidiary, PlantPlus Foods Canada Inc. The buyer is a joint-venture owned by Chicago, Illinois-headquartered Archer-Daniels-Midland (ADM) and Sao Paulo-based Marfrig Global Foods S.A., the second largest food processor in Brazil. 
The cash transaction includes the purchase of outstanding common stock for $2.06 per share, in addition to all outstanding common share purchase warrants and compensation options for $0.18 each, totaling approximately C$125.4 million (US $99 million).
Meanwhile, PlantPlus Foods has also announced that it is acquiring Drink Eat Well of Lawrence, Kansas, the maker of Hilary's brand of plant-based products. Terms of that deal were not disclosed.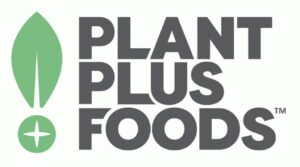 Sol Cuisine produces a wide variety branded and private label frozen plant-based protein finger foods, appetizers, burgers and entrees at two factories in Mississauga, with combined capacity of 10 million kilograms of volume per annum. Products are distributed to over 11,000 retail stores in Canada, the USA and Mexico, as well as to foodservice outlets and industrial accounts throughout North America.
"This transaction represents fair value for shareholders and is the beginning of the next chapter of growth for the company," said Dror Balshine, founder and president of Sol Cuisine. "By partnering with PlantPlus Foods, additional tools to scale are gained, including capital, access to best-in-class ingredient suppliers and technologies, and the backing of premier operations and leading food technologies. We look forward to building the future of the company together based on a mutual commitment to producing plant-based foods that are both superior in taste and uncompromising in nutrition."
Earlier this month the growth-oriented company announced that its Buffalo Style Cauliflower Wings have been selling twice as quickly as projected in Mexico since entering the market through a US-based wholesaler in August.
The sale is subject to approval by at least 66 2/3% of votes that will be cast at a special meeting of Sol Cuisine's shareholders that is expected to take place in January, as well as approval from the Superior Court of Justice (Ontario) Commercial List. It is pretty much regarded as a done deal, since Balshine and all of the company's directors and executive officers, as well as certain other significant shareholders that collectively hold approximately 88% of outstanding common shares, have agreed to vote in favor of the transaction.