The importance and growing popularity of store brand products will be at the forefront at PLMA's 2022 World of Private Label International Trade Show, which is slated to run from May 31 to June 1 at the RAI Exhibition Centre in Amsterdam. The theme of the event, which has been postponed for the past two years due to the Covid-19 health crisis, is: Connect. Grow. Source.
Prior to the show's kickoff, on Monday, May 30, the Salute to Excellence Awards will be presented at RAI Forum Centre. The awards honor retailers for excellence in products and packaging, introduced within the past year, in private label food, wine and non-food products and packaging.
The seminar program is open to all registered visitors and exhibitors. Results of a recent consumer survey conducted exclusively for PLMA by SurveyLab will be revealed. Pollsters asked 6,450 consumers from eight countries including the United Kingdom, France, Germany, Spain, Italy, Poland, Sweden and the Netherlands about their buying behavior before and after the Coronavirus pandemic. The outcome provides insight in shopping activities and attitude towards brands and products, which may contribute to new insight for manufacturers and retailers alike as they focus on private label strategic development.
Tom Penninckx, client business partner at NielsenIQ, will give an overview of the latest country-by-country market share data and trends of the past year. A presentation on "State of Grocery in Europe: Navigating the Market Headwinds," with new insights and perspectives that will likely shape European grocery retail in 2022 and beyond, will be given by Francois Videlaine and Sebastian Gatzer, partners at McKinsey & Company.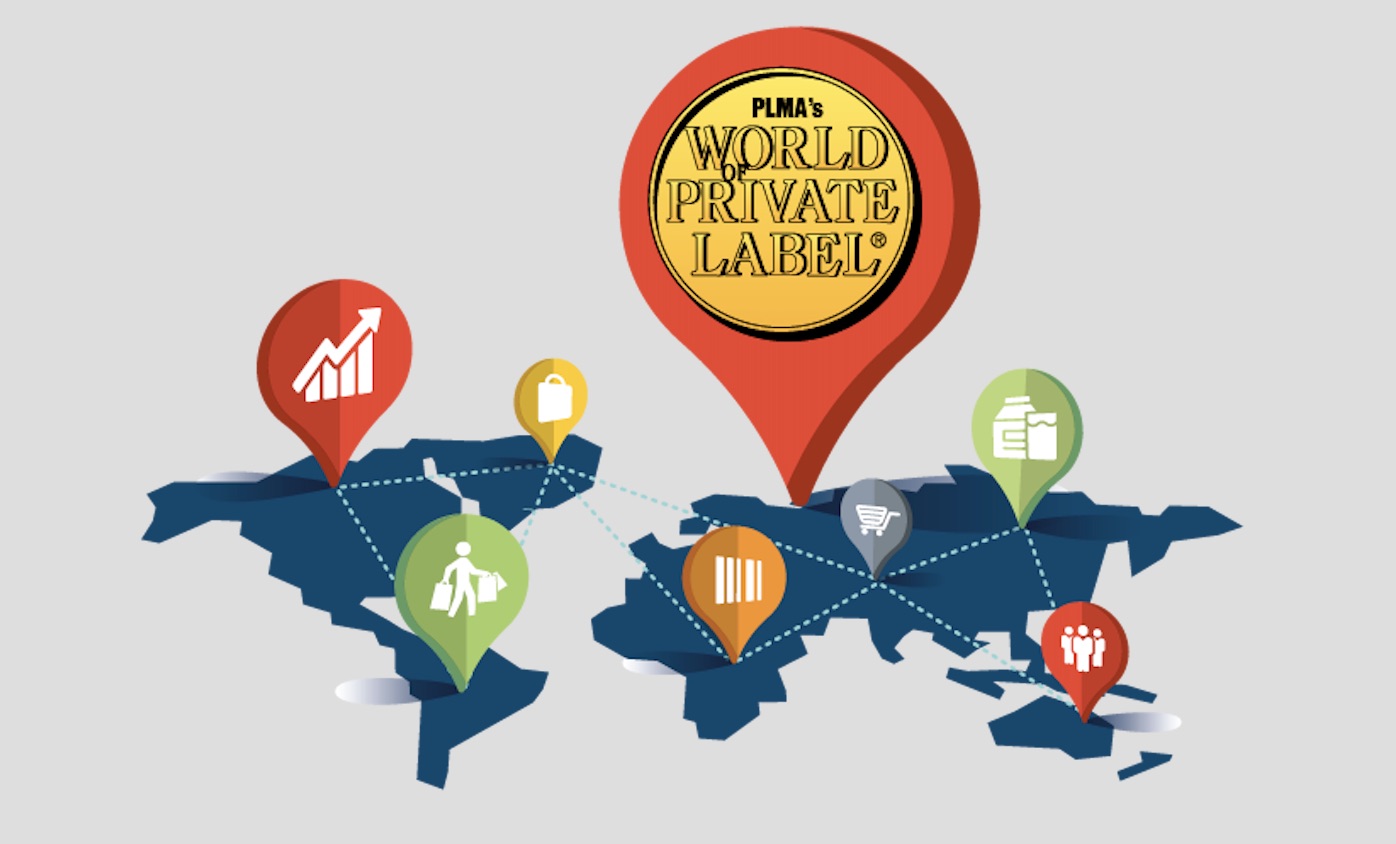 On the show floor, nearly 2,500 exhibitors from 70 countries will display their latest and innovative private label products.  One 40% of the exhibitors offer products with a sustainable claim whether in packaging material, ingredients or sourcing. In addition, more than 30% offer private label products with a free from claim and/or special dietary needs and lifestyles e.g. gluten free and lactose free, kosher, halal, no sugar, vegetarian and vegan.
A special attraction within the show is PLMA's Idea Supermarket, where visitors and exhibitors can see the product ranges of more than 60 retailers from around the world, as well as the winning products of PLMA's 2022 International Salute to Excellence Awards. The Idea Supermarket also accommodates trade association's New Product Expo, displaying more than 600 new products presented by exhibitors for the first time.
For more information about the show, contact the PLMA International Council by phoning +31 20 5753032.