Frozen ready meals have been around for a long time in the United Kingdom, meeting consumer need for value and convenience. Once perceived to be of just "average quality" by many consumers, today's quick-fix offerings have evolved to become premium meals for those looking for easy options that fully meet flavor expectations. In fact, according to research by Heron Foods for the British Frozen Food Federation (BFFF), convenience ranked second only to value as the reason for shopping in the frozen aisles of supermarkets and other retail stores. However, at a time when the disruptive coronavirus (SARS-CoV-2) health crisis bolstered overall sales of frozen food, prepared meals didn't fare so well – logging a lift of below 1% in 2020. 
"During the Covid-19 pandemic demand for ready meals has been hit by people doing more cooking at home from scratch," explained Richard Caines, senior food and drink analyst at Mintel. "Offering quick meals is still important though, and new product development should focus on better-for-you options that tap interest in healthy eating, as well as meals that are attractive as a nice treat and an alternative to a takeaway or meal out, in light of consumer interest. Replicating restaurant and takeaway meals more closely will help products appeal, as wariness around busy public places lingers and household incomes are stretched."
Frozen Luxury
All the major UK supermarket operators promote own label frozen ready meal options, which offer a range of staple dishes such as lasagne, fish pie and curry. However, as consumer expectations increased so too did the options available. Now, not only is there a wider selection for shoppers to choose from, but there is a broader selection of options at varying price points.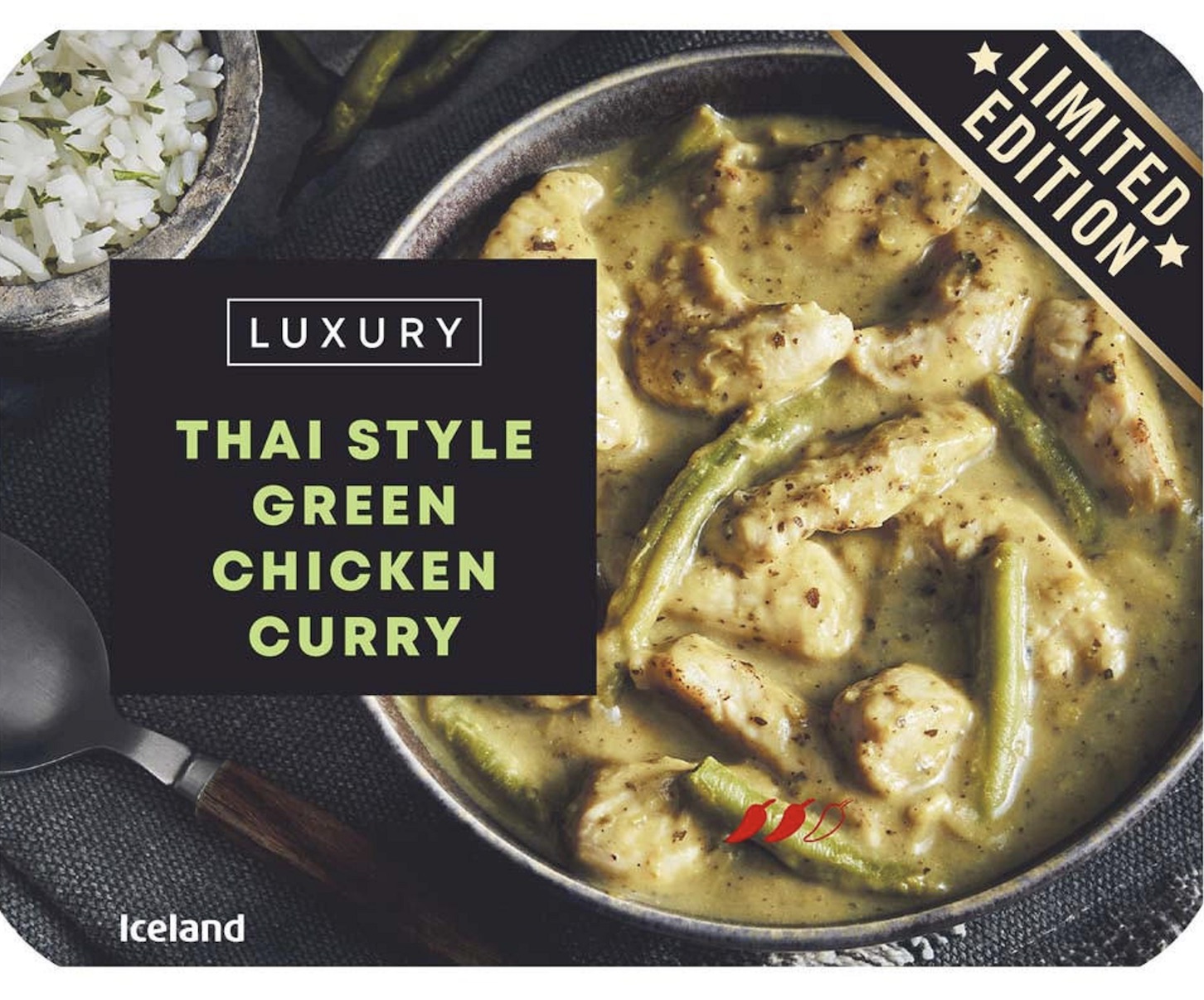 The Iceland retail chain's Luxury ready meal range, comprising 19 SKUs which include Salmon King Prawn and Haddock Fish Pie, Thai Style Green Chicken Curry, and Steak and Chianti Ragu, offers consumers high-quality dishes that require only eight minutes of microwave preparation. Priced at just £3 each, with a special offer of four for £10, these meals are ideal for those looking for a tasty dinner without the making the effort of cooking from scratch.
The latest dish to join the range in April was Luxury Meatball Mac & Cheese. Combining two Italian classics, this favorite comfort food features pork and beef meatballs in tomato sauce and pasta, topped with cheddar cheese, red Leicester, mozzarella, herbs and crispy breadcrumbs.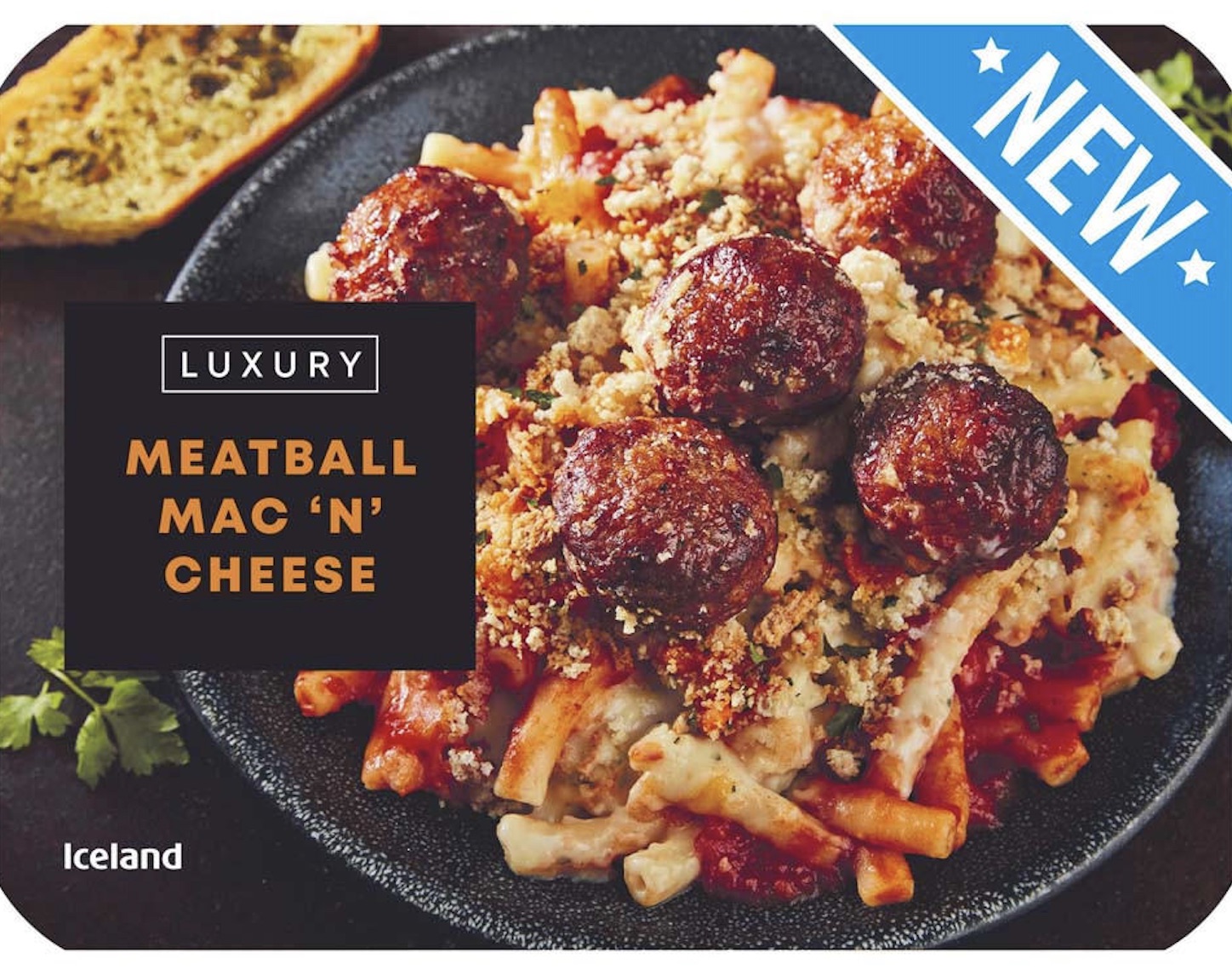 Family Friendly
Traditionally, frozen meals have often been presented as single-serve portions. However, as the pace of life quickens in Britain there has been increasing consumer demand for ready meals big enough for the whole family to share. 
Iceland's range of family-sized servings fill this gap in the market, with dishes in its Taste of Italy range that satisfy the appetites of up to four people. The line includes Beef Lasagne, Pasta Bolognaise Bake and Pasta Carbonara, priced at £4 apiece.
Tesco sells dishes that will feed four persons, among them regular household favorites such as Family Beef Lasagne and Family Cottage Pie. These frozen meals cost £4, discounted to £3.50 for Clubcard holders. The supermarket chain also offers a range of frozen meal options for two, including Thai Green Chicken Curry and Chicken & Chorizo Paella. Furthermore, its Taste of Japan line features Katsu Curry with Rice.
Healthy Options
More consumers these days have been focusing on their health and are looking for cleaner options when purchasing ready meals. Whether they are out to reduce salt consumption, lower calorie intake or cut meat consumption – the supermarkets have got it covered. 
In January Morrisons launched Nourish, a healthier food range designed to put zest and zing on plates while offering a holistic boost to customers' health. Meanwhile, its Vegan and Counted ranges have also to enable customers to cut down on meat consumption and track calories.
The line comprises a substantial mix of 32 ambient and frozen products that have been specifically designed to provide different health benefits for bones, gut, heart, skin and immunity.
According to Morrisons' PR department, the new assortment features "bold flavors, vibrant colors and dishes loaded with goodness." The frozen Nourish range includes protein-packed evening meals such as Chicken Jalfrezi with Chickpea Coriander Rice; Jumpin' Jackfruit Singapore-Style Noodles; Chicken and Bean Fiesta with Vegetable Spicy Rice; and Mighty Meatballs and Penne Pasta – all priced at a bargain £2. In making consumers' shopping experience easier, the packaging highlights benefits of each product such as high protein or fiber content.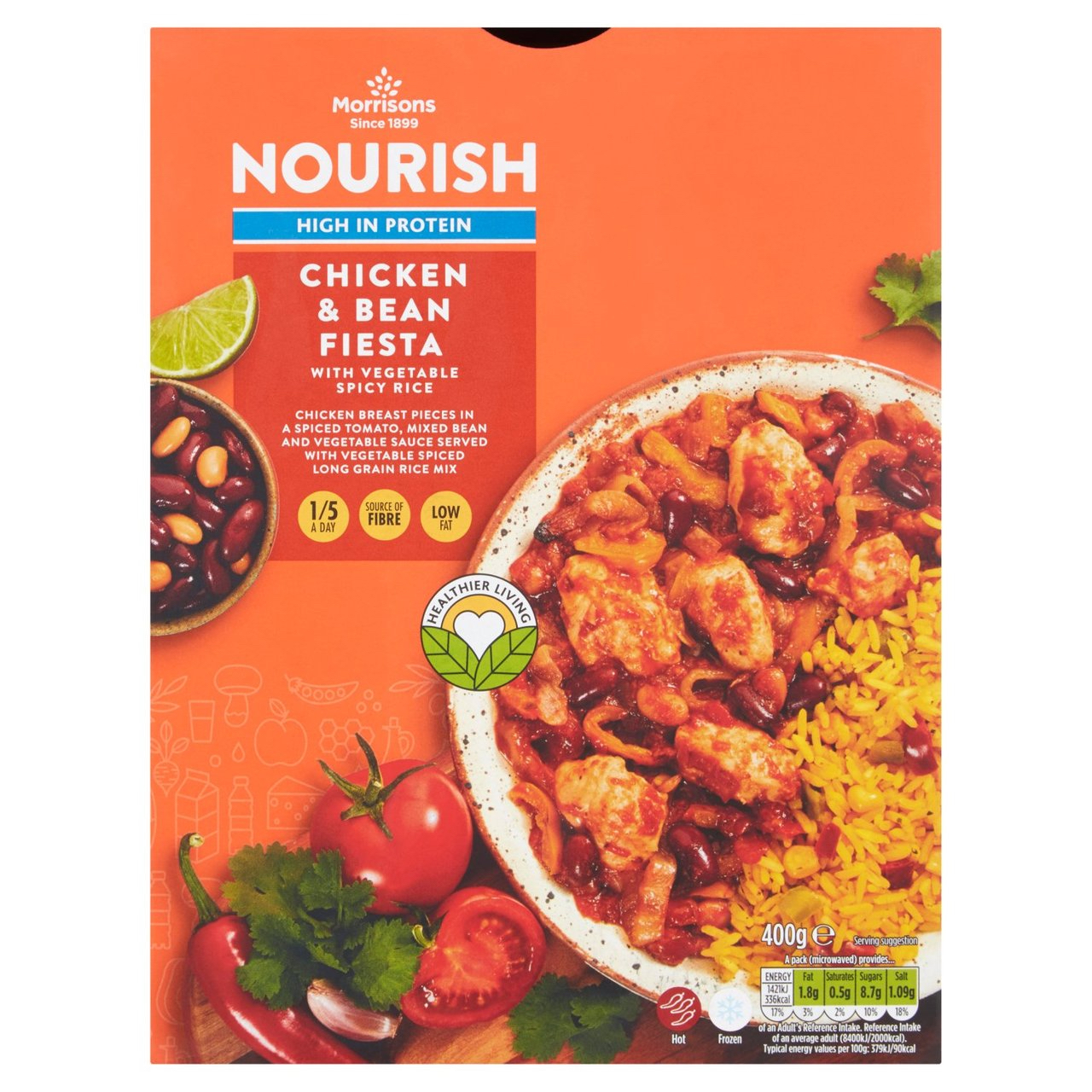 "General health and immunity – not just dieting – is at the top of our customers' agendas," said Tessa Callaghan, head of own brand and design at Morrisons. "We really believe that the range makes healthy eating not just attainable, but also tasty and affordable. What's more, by expanding our Counted and Vegan ranges we hope to offer even more choice."
Tesco is also focussing on health eating, committing to a major new program of reformulation to improve the health profile of products; changes to promotions and pricing to remove barriers to buying healthy food; and a further expansion of plant-based ranges.
"Customers are telling us they want to eat a more healthy, sustainable diet, but without having to stretch the weekly shopping budget," said Tesco Group CEO Ken Murphy. "By making even very small changes to the items they put in their basket week in and week out, we can help them make that change."
These new targets are supported by leading health organizations, as well as Tesco's Health Charity Partners – Cancer Research UK, the British Heart Foundation and Diabetes UK – which have worked closely with the supermarket operators to help shape the approach on healthy diets.
"Tesco should be proud of the speed at which they have added more vegetables to the ready meal category as part of their commitment to Peas Please," said Anna Taylor, executive director of The Food Foundation. "Shoppers really need supermarkets to make it easier for them to eat healthily and sustainably. Tesco is up for the challenge."
Private label frozen ready meals offer consumers convenience and value, which is why they have long been a popular option. In fact, Tesco has reported that its own label frozen ready meals sell more in volume than any other brand in store. The fact that supermarkets are focusing efforts on providing high quality, nutritious frozen own label ready meal options should see sales rise in the coming months. – Reported by Sarah Welsh