Feltham, England-headquartered Nomad Foods has made significant progress on key sustainability commitments, according to its 2020 Sustainability Report, covering the period January to December 2020. The annual document has been released as the United Kingdom Government unveils its Sixth Carbon Budget, which includes targets to cut emissions by 78% in Britain by 2035 and reduce the populations' consumption of meat to achieve a net zero goal.
Nomad Foods' "Eating for the Planet" sustainability strategy is built around commitments on sourcing, nutrition and operations which are designed to deliver sustained progress in line with the UN Sustainable Development Goals (SDGs) – in particular 2 (Zero Hunger), 12 Responsible Consumption and Production), 14 (Life Below Water) and 15 (Life on Land) – and to advance its corporate purpose of serving the world with better food.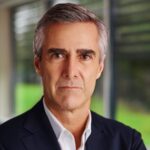 "2020 was an unprecedented year for all of us," said CEO Stéfan Descheemaeker. "I am incredibly proud of what our teams are doing to help us deliver on our promise of sustainable growth to shareholders and bring to life our purpose of serving the world with better food. As Europe's leading frozen foods company, we are committed to playing our part in transforming the food system and reducing pressure on resources. We also have a huge opportunity to help consumers eat sustainably because our portfolio is centered around great tasting fish and vegetable products that are good for people, good for the planet, affordable and available everywhere.  While there is still much to do and areas where we must improve, we are excited by what we are doing to deliver positive change."
Highlights of the report follow.
Democratizing Sustainable Eating
Throughout 2020, Nomad Foods saw dramatically increased production volumes due to the Covid-19 pandemic, as consumers increased in-home meal consumption. Despite this increase in volume, the company still has 90% of net sales coming from healthier meal choices, which equated to an increase in segment net sales of more than €369 million versus 2019.
Last year Nomad Foods achieved its second consecutive perfect score of 100% on the Dow Jones Sustainability Index (DJSI) for Health and Nutrition, compared to an industry average of 29%.
2020 was also an important year for the expansion of the Green Cuisine range, which is now the fastest growing frozen plant-based retail brand in Europe. This was accompanied by successful UK launches, including the chicken-free range. Chicken-Free Dippers was voted product of the year in the Free-From category of the Consumer Survey of Product Innovation in early 2021.
Cutting Carbon Footprint
Following the commitment Nomad Foods made in 2019 to set reduction targets for emissions in line with the Science Based Targets initiative (SBTi), the business continues to make real strides in minimizing emissions. In 2020 Nomad Foods significantly reduced carbon emissions per ton of finished goods by more than 20%, and absolute emissions by nearly 11%. It also transitioned six of its factories to 100% renewable electricity, bringing the total proportion of its electricity sourced from renewables from almost 21% in 2019 to just over 60% in 2020.
In addition, Nomad Foods became a signatory of the 10x20x30 global initiative to halve food loss and waste in supply chains by 2030 and made substantial advances on packaging, which is now 83% recyclable (compared to 73% last year).
Advancing Sustainable Sourcing
In 2020 Nomad Foods marked over 20 years of working with the Marine Stewardship Council (MSC), making it one of the first brands to work with independent certification schemes. Ninety-seven percent of the wild captured fish sourced for its brands Iglo, Birds Eye, Findus and La Cocinera is now MSC certified. The company also joined the Global Ghost Gear Initiative to drive solutions and improvements in the health of marine ecosystems and combat the problem of lost and abandoned fishing gear.
By the end of 2020, 77% of total vegetable and potato volumes were grown in line with the Sustainable Agriculture Initiative Platform (SAI Platform) Farm Sustainability Assessment (FSA) Silver Level or above. In addition, las October Birds Eye became the first farm management group in the UK, and the first ever in the frozen food industry globally, to be verified as FSA Gold Level for sustainable food production. Iglo Germany was also verified as FSA Gold for all "own grown" vegetables.
In 2020, Nomad Foods partnered with farmers in its Sustainable Landscapes Humber Project to explore how farming can be part of the solution to wider climate change and biodiversity loss. In just 90 days, the cover crop program had sequestered sufficient carbon to make 400 four-person UK families carbon neutral for a year. The program generated sufficient benefit to offset the impact of cultivation, making ploughing a net zero carbon operation.
The complete report is available at: https://www.nomadfoods.com/wp-content/uploads/2021/04/2020-nomadfoodsreport-final.pdf