Golden State Foods (GSF), one of the world's largest diversified suppliers to the foodservice and retail sectors, has promoted Shellie Frey to the position of vice president and chief branding and communications officer. Based at the company's Irvine, California corporate headquarters and partnering with all GSF businesses across the globe, she will provide strategic oversight of all internal and external branding and communications efforts.
"Shellie brings great value to GSF and has successfully guided our communications initiatives for the past two decades, since joining the company and establishing the department she continues to lead so effectively today," said GSF Chairman and Chief Executive Officer Mark Wetterau. "We are pleased to recognize her outstanding contributions to our global organization with this promotion."
Established in 1947 and currently employing more than 6,000 people, GSF has grown over the decades to feed approximately one billion people per day. It serves over 200 leading brands (125,000-plus restaurants/stores in more than 50 countries) from 50 locations on five continents. Core businesses include the production and distribution of value-added protein, dairy and soft-serve ice cream, produce and liquid products.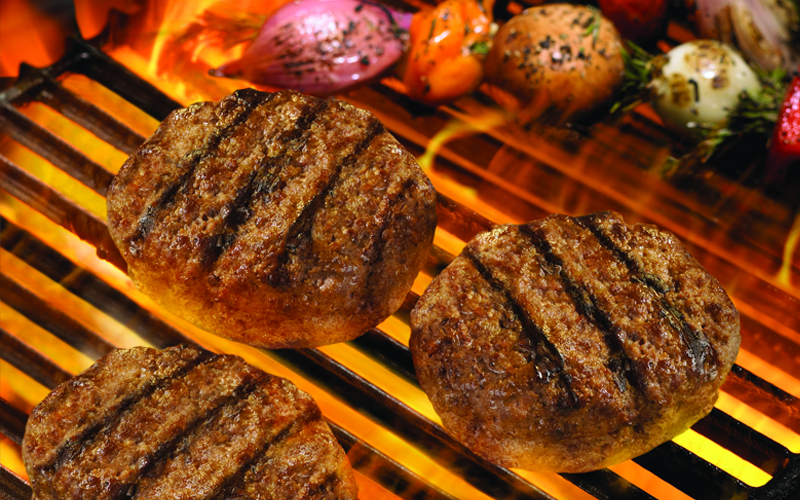 Golden State Foods makes billions of hamburger patties and other beef products each year for the QSR operators and manufacturers of retail SKUs. The company's meat plant has the capacity to turn out more than 400,000 meat patties each hour, or the equivalent of nearly 170 million pounds annually. Ground beef is blended to specified leanness, formed to specific patty dimensions, individually quick-frozen, inspected and packaged. Additionally, GSF provides customers with bulk ground meat products.
On the produce front, GSF ranks as one of the largest suppliers to foodservice and retail operators in the world. The company runs processing plants in Australia, New Zealand and China.